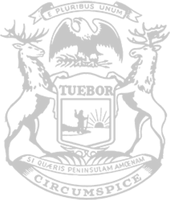 Rep. Kahle votes to improve COVID-19 policies within hospitals, nursing homes
RELEASE
|
December 18, 2020
State Rep. Bronna Kahle today voted to fix a problem creating a bottleneck of patients waiting to be admitted to care and recovery centers while recuperating from COVID-19 in Michigan.
Kahle, of Adrian, said the reform will help streamline the Michigan Department of Health and Human Service's approval process for care and recovery centers (CRCs) where COVID-positive elderly patients who don't require the critical care of a hospital can comfortably recover from the virus.
"This plan eliminates red tape and makes the process more efficient – ensuring there is a place for elderly and vulnerable COVID-19 patients to recover outside of the hospital without exposing healthy nursing home residents to the virus," said Kahle, who previously served as director of the Adrian Senior Center. "It also frees up hospital beds for patients in need of critical care."
The substitute to Senate Bill 417 would adjust the quality star rating requirements for CRCs in order to remove barriers to the approval process without compromising the health and safety of the public.
Kahle said the Department of Health and Human Services contacted legislators about significant barriers that occur during the approval process for the centers.
"We listened to the experts and worked with them to deliver the solutions they need to best serve Michigan patients and seniors," Kahle said. Presently, there are just 15 CRCs throughout the state. The lawmaker said this simple change will make up to 101 facilities eligible to become CRCs, easing the pressure on hospitals across the state.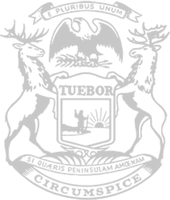 © 2009 - 2021 Michigan House Republicans. All Rights Reserved.
This site is protected by reCAPTCHA and the Google Privacy Policy and Terms of Service apply.