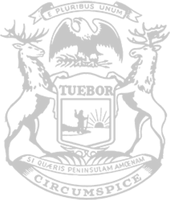 Rep. Kahle votes to approve $1 billion investment to attract new jobs to Michigan
RELEASE
|
December 15, 2021
State Rep. Bronna Kahle today voted in support of a $1.48 billion investment to help Michigan compete for economic development projects that bring new jobs to the state and offer relief to employers that continue to struggle from COVID shutdowns.
The measure, approved by both the House and Senate with bipartisan support, sets aside $1 billion in a new fund the Legislature will be able to utilize to create incentives and prepare sites to attract new and growing businesses. It also includes $484 million to provide relief for n employers that continue to struggle from lingering effects of the COVID shutdowns – offering $409 million in tax and fee relief for the businesses hurt the most by the pandemic and $75 million to adjust personal property tax exemptions to account for inflation. It is funded entirely by federal COVID relief dollars allocated to the state.
"This plan goes beyond helping just new or growing businesses – local employers were harmed by the many COVID shutdowns, permanently shuttering many of them for good. Our Lenawee County small businesses that made it through are still struggling to find their footing to begin growing and hiring again," said Kahle, of Adrian. "This significant investment will provide relief for employers who continue to struggle from lingering effects of the COVID shutdowns – offering tax and fee relief for the businesses hurt most by the pandemic."
Last week, the House approved House Bills 5602-04 to create the Strategic Outreach and Attraction Reserve (SOAR) Fund, where the Legislature is now setting aside funding to compete for economic development projects. In addition to economic assistance for critical industries, the fund could be used to get future job sites ready for development and create workforce training opportunities.
Kahle pointed to the recent decision by Ford Motor Company to pass over its home state of Michigan for a large multi-billion-dollar investment in manufacturing as a signal that the state's old economic development tools are no longer effective. State officials have admitted Michigan was not actively involved in a bid to host the new developments. Experts have since highlighted the lack of job-ready sites in the state when discussing the failure, and Ford itself pointed to a new selection method that takes far more factors into account than in previous decisions.
"We must take action to ensure Michigan has a seat at the table as manufacturers like Ford and GM decide where to invest in making the advanced automobiles of the future, and where to provide jobs by extension,"  Kahle said.
The economic development plan now advances to the governor for her expected signature.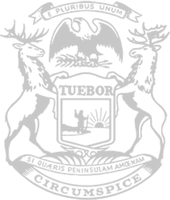 © 2009 - 2022 Michigan House Republicans. All Rights Reserved.
This site is protected by reCAPTCHA and the Google Privacy Policy and Terms of Service apply.