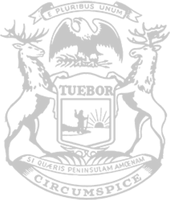 Rep. Kahle testifies before the House Health Policy Committee in support of her plan to improve student access to mental health services in schools.
Rep. Kahle testifies in support of plan to address shortage of school counselors
Legislator welcomes local school psychologist to share her perspective
State Rep. Bronna Kahle (R-Adrian) delivered testimony before the House Health Policy Committee on Thursday in support of her plan to increase the number of mental health professionals serving K-12 students throughout the state.
Kahle, who chairs the committee, said behavioral health issues such as depression, addiction and suicide were already on the rise among Michigan's young people prior to the pandemic, and have been tragically exacerbated by trauma brought on by long periods of isolation, domestic abuse, and losing loved ones to COVID-19.
"Our children represent our future," Kahle said. "It's imperative that every student have access to help and quality counseling – but there is a severe shortage of mental health professionals available to our young people that must be addressed."
Michigan ranks second-to-last nationally in counselor availability to young people. There's just one counselor for every 671 students in Michigan – far from the American School Counselor Association's recommended ratio of one counselor for every 250 students.
Kahle spent several months listening to and learning from dedicated school counselors and behavioral health professionals across Lenawee County and throughout the state to find solutions to ensure experienced and well-educated counselors stay working in Michigan schools and attract more quality candidates as well.
"Many times, aspiring mental health professionals will go on to leave the school district where they served in an apprenticeship or internship capacity after receiving their certification," Kahle said. "The solution to addressing our counselor shortage is simple. We must encourage these existing professionals to remain in our school systems where they are critically needed."
Her plan, House Bill 6020 would establish the Student Mental Health Apprenticeship Retention and Training (SMART) internship grant program, which would provide school counselors, social workers and psychologists with tuition assistance if they remain within the district they serviced after receiving their certifications.
Kahle also welcomed Heather Salazar, a school psychologist for the Adrian School District, to speak in support of the bill and share her experience.
"Currently we have 1,500 students to every one school psychologist in Lenawee County," Salazar said. "That allows us to only provide tip-of-the-iceberg services to students – nowhere near the full array of services we are trained to provide. These ratios leave school psychologists burned out, increasing turnover and making staffing shortages even worse."
The plan remains under consideration by the committee.
###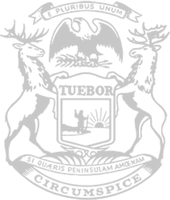 © 2009 - 2023 Michigan House Republicans. All Rights Reserved.
This site is protected by reCAPTCHA and the Google Privacy Policy and Terms of Service apply.