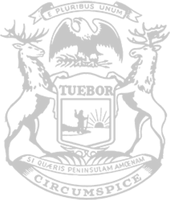 Rep. Kahle sworn in for third term as state representative
State Rep. Bronna Kahle, of Adrian, today was sworn in for her third and final term as a Michigan state representative by House Clerk Gary Randall. The 101st Michigan Legislature today began session following the swearing-in ceremony. 
"I am thankful for the opportunity to serve and work hard for the people of Lenawee County and value the trust they have placed in me," Kahle said. "The coronavirus pandemic has been tough for everyone and I look forward to tackling the issues Michigan will face over the next two years, as we seek to recover and rebuild our way of life. Times are tough, but brighter days are ahead, especially when we are working together."
Rep. Kahle serves the people of the 57th district which includes Adrian, Hudson, Morenci and Tecumseh as well as the townships of Adrian, Blissfield, Clinton, Deerfield, Dover, Fairfield, Franklin, Hudson, Macon, Madison, Medina, Ogden, Palmyra, Raisin, Ridgeway, Riga, Rollin, Rome, Seneca, Tecumseh and Woodstock. 
To contact Rep. Kahle's office with concerns, questions or ideas, residents may contact her office at (517) 373-1706 or [email protected].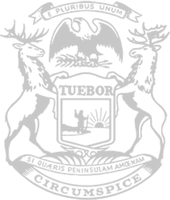 © 2009 - 2021 Michigan House Republicans. All Rights Reserved.
This site is protected by reCAPTCHA and the Google Privacy Policy and Terms of Service apply.