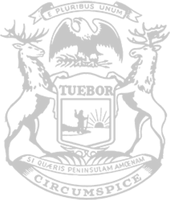 Rep. Kahle supports budget plan that delivers solutions to Lenawee County families
Workers, families and students would benefit from comprehensive plan
State Rep. Bronna Kahle (R-Adrian) joined her House colleagues this week in advancing a state budget plan for the upcoming fiscal year that works to provide people with real tax relief while investing in important services.
"Lenawee County families have been burdened by the impacts of inflation at the gas pump, grocery and pharmacy," Kahle said. "This plan takes important steps to offer significant tax relief to help offset increased costs of living while continuing to fund critical public services and dedicate federal dollars to projects that will have long-lasting benefits for years to come."
Highlights of the plan for the state budget year that begins Oct. 1 include:
Tax relief: The plan leaves $1 billion for annual tax relief starting in the upcoming fiscal year to keep more money in people's pockets – significantly more than proposed by Gov. Whitmer. The governor's plan accounts for less than $400 million next budget year, and about $757 million once fully phased in through 2025. Whitmer has vetoed Republican plans to lower the income tax rate and suspend the gas tax, but efforts will continue to lower taxes immediately as part of the budget process.
Continued commitments to water infrastructure: The plan responsibly invests nearly $214 million in local water infrastructure projects statewide. This comes on top of nearly $2 billion in one-time additional resources recently approved by the Legislature and already signed into law, including resources specifically to replace lead water service lines, address wastewater systems, and clean up contamination.
Better roads: The House plan includes a Department of Transportation budget of nearly $6.8 billion, including an additional one-time investment of $750 million specifically for local roads – continuing House Republican efforts to improve roads without additional tax increases.
Support for students: The House K-12 plan includes a record-high school aid fund of nearly $20 billion, including a per-pupil foundation that is up $300 per student from the current year and more than $2,000 than from a decade ago. In addition, the budget includes more than $500 million for teacher recruitment/retention, $300 million in school safety initiatives – including student mental health, an additional $210 million for special education cost reimbursements, and more resources for rural transportation.
The plan also prioritizes necessary investments in public safety and police retention/recruitment, expands mental health support and access, supports survivors of human trafficking, and more.
"This is a plan that reflects the priorities of the people of Lenawee County," Kahle said. "Hard working taxpayers expect and deserve quality roads, safe neighborhoods, top-notch educational opportunities for their kids, and a healthy economy where businesses and workers thrive. I have great confidence in this balanced budget that helps Michigan today and for years to come."
The bills now advance to the Senate for further consideration.
#####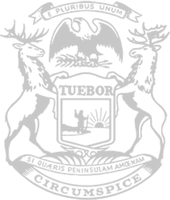 © 2009 - 2023 Michigan House Republicans. All Rights Reserved.
This site is protected by reCAPTCHA and the Google Privacy Policy and Terms of Service apply.