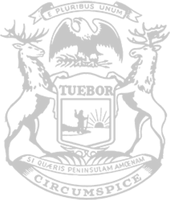 Rep. Kahle spearheads plan to protect vulnerable children from abuse
State Rep. Bronna Kahle has introduced a plan to strengthen penalties for criminals convicted of abusing vulnerable children, especially those who are nonverbal.
Kahle, of Adrian, said she started working on the legislation after a local abuse case revealed inadequacies in Michigan's law in 2019.
"The nonverbal, autistic children in this tragic case were unable to speak for themselves, and the physical abuse they suffered is heartbreaking," Kahle said. "Our current laws failed these kids. We must take every step necessary to fix the system and do our best to prevent a situation like this from happening again."
Research indicates that children with disabilities or mental illness are at higher risk for abuse. Michigan law provides enhanced criminal penalties for committing crimes against vulnerable adults, but lacks enhanced criminal penalties for those that commit abuse against vulnerable children. Kahle said her legislation will help bridge the gap that currently exists between the two vulnerable populations.
Kahle's bill would allow a charge of second-degree child abuse for any individual who intentionally commits an act that poses an unreasonable risk of harm or injury to a vulnerable child. Anyone under 18 with a developmental disability, mental illness or physical disability would qualify as a vulnerable child under the proposal.
Angie Borders is the Chief Assistant Prosecutor for Lenawee County where a recent case revealed physical abuse of non-verbal, autistic children.
"Never have I had a case that called for change in the existing law to adequately protect the rights of vulnerable children in this state as the case involving the abuse of the non-verbal autistic children," Borders said, "This proposed legislation is absolutely necessary and will help bring justice for future victims of abuse."
"Vulnerable children often don't have a way to protect themselves or communicate about the abuse they experience," Kahle said. "We must do more to protect them from abusers, and make sure our prosecutors and judges are armed with the proper tools to bring justice when abuse occurs."
The plan, House Bills 4071 and 4072, was referred to the House Family, Children and Seniors Committee for consideration.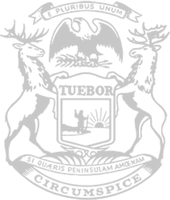 © 2009 - 2021 Michigan House Republicans. All Rights Reserved.
This site is protected by reCAPTCHA and the Google Privacy Policy and Terms of Service apply.