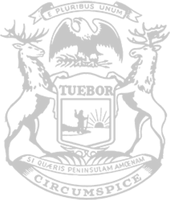 Rep. Kahle spearheads plan to clear qualified voter file of deceased voters
RELEASE
|
November 12, 2020
Measure would improve election integrity by safeguarding voter eligibility
State Rep. Bronna Kahle today introduced a plan to improve the integrity of Michigan elections by ensuring the state's qualified voter file is kept up to date when voters pass away.
Kahle, of Adrian, said the people of Michigan must be able to trust the integrity of the state's election system, and a key part of that is making sure voter rolls are accurate.
"I will always stand for fair, free and safe elections because voting is a foundational and integral piece of our democracy," Kahle said. "Nothing is more sacred than our elections process. The people of our state must be able to trust in the security, honesty and integrity of our system."
Currently, each county clerk is required to forward a list of individuals over the age of 18 who die in the county to the clerk of each city or township in the county. This list must include the birth dates and last known addresses of the deceased. The city or township clerk is then required to compare that list with the registration records and cancel the voter registration of all deceased electors.
Under Kahle's legislation, House Bill 6442, the list of deceased individuals must also be sent to the Secretary of State, who would be required to use it to update the qualified voter file and cancel the voter registration of all deceased electors.
Kahle noted that the qualified voter file was used by the Secretary of State earlier this year to send unsolicited absentee ballot applications to Michigan voters. Many residents reported receiving applications sent to deceased voters and others who previously resided at their address.
"Situations like this undermine the public's confidence in our elections procedures and open the door to potential fraud," Kahle said. "We can and must do better. This plan holds the state's qualified voter file to the highest standard possible by making sure that when someone passes away, they are removed from the voter file quickly, so there's no possibility for fraud. Everyone can agree it is imperative to maintain the integrity of our elections."
Kahle also noted her support for House Bills 6177-81, a package of proposals that would fix several problems uncovered by an audit of the state's Bureau of Elections. Among other issues, the December 2019 Auditor General's report found that a considerable number of people listed as eligible voters in the qualified voter file had birthdays that indicated they were 122 years old or older. The Secretary of State told legislators that if old voter files did not indicate a birthdate, a voter was assigned a birth year that was implausible as an indicator to update the file. These updates have not taken place.
House Bills 6177-81 would establish a procedure that would require the Secretary of State to update its records. If an updated date of birth is not provided after the process is complete, it would ensure individuals with placeholder dates of birth are removed from the qualified voter filer. Other measures in the package provide a way for the public to hold their election officials accountable if they do not meet their continuing education requirements.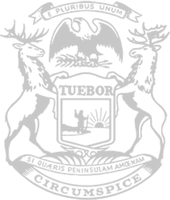 © 2009 - 2021 Michigan House Republicans. All Rights Reserved.
This site is protected by reCAPTCHA and the Google Privacy Policy and Terms of Service apply.