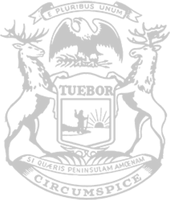 Rep. Kahle: New Secretary of State rules will weaken Michigan's election security
RELEASE
|
September 22, 2021
Legislator encourages Lenawee County residents to speak up about proposed changes
State Rep. Bronna Kahle today announced an opportunity for residents to voice their opinion about new election procedures proposed by the Michigan Secretary of State.
The Bureau of Elections has submitted three new rules for public review that would weaken signature matching standards, shift control of absentee voter applications from local clerks to Lansing bureaucrats, and place onerous new requirements on city and township officials who are untrained in campaign finance laws.
An administrative rule is a state agency's written regulation, statement, standard, policy, ruling, or instruction that has the effect of law. A state agency writes rules under authority of state statute, the Michigan Administrative Procedures Act, the Michigan Constitution, and applicable federal law.
Michigan citizens have the opportunity to make their voice heard with respect to the rulemaking process. A public hearing is held for all rules, during which members of the public may present data, views, questions, and arguments.
Kahle said residents can submit comments regarding the Secretary of State's pending rules to the Bureau of Elections by email at [email protected] prior to its Oct. 1 public hearing on the proposed rules.
"The security of our elections is something the people of Lenawee County care deeply about. I've heard from dozens of residents over the past year who have shared their concerns with me about preserving the integrity of our election processes," said Kahle, of Adrian. "These proposed changes by the Secretary of State are unacceptable. I encourage anyone who disagrees with them to make their voices heard by filling out this online comment form today."
Currently, local clerks are responsible for issuing absentee ballots to voters. Under the new proposed rules, Secretary Benson would create an electronic portal controlled by Lansing bureaucrats, taking away control from the election officials who live and work in local communities. This same rule would allow people applying for an absentee ballot online to use the stored digital signature on file with the Secretary of State instead of providing an original ink signature that officials can rely upon to verify an absentee ballot is being mailed to the person eligible to receive that ballot.
Another new rule would require election officials to presume a voter's signature is valid instead of enabling clerks to verify the voter's identity by comparing the signature on an absentee ballot to the one on file. Kahle said signature verification is an essential part of preventing fraud in Michigan's elections.
The final rule would create a new process for disqualifying candidates based upon certain information on their affidavit of identity. City and township clerks do not have training with Michigan's Campaign Finance Act since campaign finance reports are filed with the Secretary of State's office or a county clerk's office, yet this rule would call upon them to find and review files to determine whether a candidate should be disqualified.
Many campaign finance reports are not available online and would require county, township, and city staff to manually search records across the state. A major undertaking that will increase costs and cause delays for clerks' offices that are already understaffed.
Kahle said candidates who have their affidavit of identity disqualified under the new rule cannot reverse the disqualification by filing a correct affidavit, even before the filing deadline.
Public comments may be submitted to the Bureau of Elections by email to [email protected], or by mail to PO Box 20126 Lansing, MI 48901 before Oct. 1.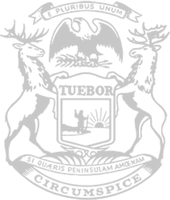 © 2009 - 2023 Michigan House Republicans. All Rights Reserved.
This site is protected by reCAPTCHA and the Google Privacy Policy and Terms of Service apply.