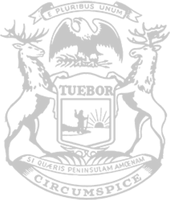 Rep. Kahle: New Michigan budget protects schools, families and seniors despite financial challenges of COVID-19
RELEASE
|
September 23, 2020
Rep. Bronna Kahle and the Michigan Legislature today approved a new state budget supporting students and schools, healthy families and communities – despite the financial challenges posed by COVID-19.
"This budget agreement protects what matters most to Michigan families, workers and taxpayers – without raising taxes," said Kahle, of Adrian. "State government will live within its means just like Michigan families and job providers always do, and we will invest the resources we have as wisely and efficiently as possible into top shared priorities."
Budget highlights include:
Children, families and seniors: The budget includes support for the state's most vulnerable residents through child advocacy centers, senior citizen program grants and many other programs. A pilot program will be established helping connect isolated seniors with callers who check in on their welfare – an initiative championed by Kahle both in the budget and in separate policy proposals.
Jobs: The Legislature successfully continued funding for important initiatives such as Going Pro and Pure Michigan, along with investments to support rural broadband initiatives so vital to economic development.
Schools: A quarter of the annual state budget is devoted to K-12 education. Michigan will invest a record-high $15.5 billion on K-12 schools in the new budget year. Michigan's minimum per-student foundation allowance will remain steady at $8,111 – and separately, the budget includes a one-time bonus investment expected to equal about $65 per student. Career and tech training funds are preserved.
Kahle noted the budget includes a special program encouraging new teachers to stay in the profession by offering a one-time 'new teacher' stipend of up to $1,500 for educators in the first three years of their careers.
"Michigan's dedicated teachers deserve our appreciation and thanks, and this measure is a good way of showing it," Kahle said.
Kahle also noted the new budget is accomplished with smart planning, fiscal responsibility and accountability to taxpayers — including a $35 million deposit into the state's rainy day fund to help deal with any budget emergences that might arise.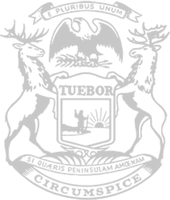 © 2009 - 2021 Michigan House Republicans. All Rights Reserved.
This site is protected by reCAPTCHA and the Google Privacy Policy and Terms of Service apply.