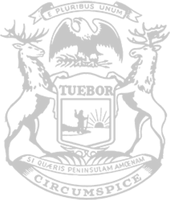 Rep. Kahle: Michigan House supports students and schools, provides more COVID relief for struggling families
Rep. Bronna Kahle today voted in favor of funding to help continue the state's recovery from the COVID-19 pandemic – starting with additional support for students and families.
Kahle added her support for the additional funding measures for the current fiscal year, as work also continues on a comprehensive plan for the approaching state budget year that begins Oct. 1st.
"Our families, friends and neighbors are hurting because the state shut down more segments of the economy and our daily lives for longer periods of time than arguably any other state. I am working hard to get help where it's needed most through food assistance benefits, rent and utility relief, helping people get back to work, and many other types of help for people struggling with the ongoing repercussions of the government's response to the pandemic", said Kahle. "I'm also continuing my commitment to provide more resources for COVID testing and vaccinations. I care about what happens to the people of Lenawee county and that's why I support this plan."
Highlights of this week's votes include:
Support for students and schools. The House-approved budget for the upcoming fiscal year includes a record high $16.3 billion school aid fund. Most schools would receive an additional $100 per student, raising the minimum per-student foundation allowance to $8,211. All schools would get at least $50 more student. The plan provides $1.5 billion for special ed, including an additional $20 million to incentivize districts to invest in services at the local level. In addition, the supplemental budget plan includes $4.8 billion more in federal funding for schools, including support to help kids catch up lost learning, boost mental health, and improve school ventilation systems.
Relief for families. The COVID-related supplemental budget includes $1.4 billion for child care, $743 million for food assistance, and $481 million to assist with rent, utility and energy bills.
Help for communities. The supplemental budget includes $686 million in COVID relief for local governments, plus additional money for airports, roads and rural transit. More resources are provided for COVID vaccination and testing. Additional support for communities will be included in measures considered by the House later this week – including additional money for roads, rural broadband, water systems and many other programs.
The House plan includes several measures designed to make state government more accountable and efficient after more than a year of unilateral mandates from Gov. Whitmer and her administration.
The federal child care funding, for example, is authorized only when Michigan ends its order calling for child care facilities and camps to make a "good faith effort" to ensure kids ages 2-to-4 wear masks. Other measures will provide resources to study the effects of the governor's pandemic orders.
The plan includes accountability measures to ensure money is spent for its intended purposes. Some budgets – but not all of them – would be reviewed on a quarterly basis to build more legislative oversight directly into the system. Steps would be taken to rightsize state government, including a review and consolidation of state office space.
"Enormous federal aid packages have artificially propped up our state budget for the past year. But it's going to run out eventually, and we must responsibly prepare for the challenges that will bring in the very near future. It's important that we take advantage of the opportunity for targeted, one-time investment in roads, broadband, and other critical infrastructure as we emerge from the pandemic," said Kahle. "This is a time to take advantage of the opportunity to improve state finances moving forward—by right-sizing government and paying down debt. In the long run, this saves money we can reinvest to improve our communities and our state."
The measures approved by the House today include House Bills 4419, 4421, 4394-95, 4397, 4401, and 4407-08. The plans advance to the Senate for further consideration.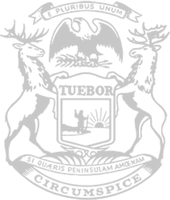 © 2009 - 2021 Michigan House Republicans. All Rights Reserved.
This site is protected by reCAPTCHA and the Google Privacy Policy and Terms of Service apply.