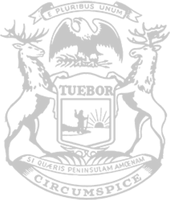 Rep. Kahle announces her resolution declaring January as Human Trafficking Awareness Month in the State of Michigan on the House floor today.
Rep. Kahle measure raises human trafficking awareness
State Rep. Bronna Kahle today introduced a resolution declaring January as Human Trafficking Awareness Month in the state of Michigan.
Human trafficking is one of the fastest-growing crimes in the world, second only to drug trafficking as the highest-yielding form of crime, according to the U.S. Department of State. Approximately $87 million is made per day from sex trafficking transactions.
Kahle addressed the misconception that human trafficking is not a local problem.
"It is an honor to shed light on this important and heartbreaking issue that is plaguing the lives of innocent children, women and men right here in Michigan," said Kahle, of Adrian. "This resolution is intended to show our full support of victims who have yet to escape and to commend those who have survived.
"The scourge of human trafficking is a stain on all of humanity—and it's hiding in plain sight.  Most people don't realize human trafficking is happening right here in the same communities where we live and raise our families. We must work together to raise awareness and combat this heinous crime. We can't stop fighting until we eradicate this evil industry."  
Kahle said she will soon introduce bipartisan legislation to provide support and legal protections for human trafficking survivors who are trying to restart their lives after escaping from the imprisonment of the trafficking industry. 
The resolution was adopted with overwhelming support.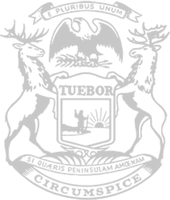 © 2009 - 2021 Michigan House Republicans. All Rights Reserved.
This site is protected by reCAPTCHA and the Google Privacy Policy and Terms of Service apply.