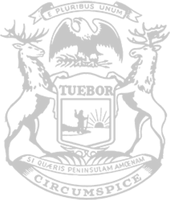 Rep. Kahle, House approve plan to boost access to affordable child care
State Rep. Bronna Kahle and the Michigan House have voted to improve access to affordable child care in Michigan. 
Kahle, of Adrian, helped sponsor the bipartisan proposal, aimed at providing the flexibility needed to help providers start and stay in business while continuing to prioritize the safety of Michigan children. The plan advanced to the Senate for further consideration.
"Parents across Lenawee County want to return to work, but they need reliable and trustworthy child care to do so," Kahle said.
State research has shown that 75 percent of children in Michigan live in areas with limited access to child care. In addition, 10 Michigan counties do not currently have licensed slots at centers that serve children younger than 30 months. 
A 2019 report by the National Center on Early Childhood Quality Assurance detailed the key factors that have led to the decreasing number of in-home providers across the country, finding an extensive amount of regulations, start-up and operational expenses, and low compensation rates for providers to be the main barriers.
House Bills 5041-48 include common-sense regulatory reforms that will:
Offer enhanced reporting requirements and more concise regulation to let high-quality providers thrive while bad actors are held accountable.
Expand access in areas where families live and work by offering a safe path for providers to utilize multi-use buildings.
Help parents access health and safety information by allowing providers to share certain records online.
Additionally, efforts to make child care more affordable and accessible are supported in the new state budget with $1.4 billion in federal COVID relief funds. This will provide grants, increase the income eligibility threshold, and temporarily boost provider reimbursement rates.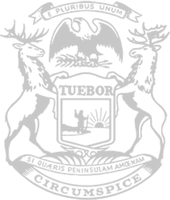 © 2009 - 2023 Michigan House Republicans. All Rights Reserved.
This site is protected by reCAPTCHA and the Google Privacy Policy and Terms of Service apply.