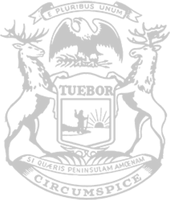 Rep. Kahle: Governor's Line 5 shutdown will harm Michigan, eliminate jobs
State Rep. Bronna Kahle today objected to Gov. Gretchen Whitmer's attempt to shut down the natural gas and oil pipeline that runs through the Straits of Mackinac.
"Shutting down the pipeline will be detrimental to the affordability and reliability of propane for Michigan families and businesses and eliminate access to 14.7 million gallons of gasoline, diesel and jet fuel daily," Kahle said. "Families across Michigan rely on Line 5. Closing it will eliminate jobs and negatively impact our economy, environment and infrastructure."
In November, the Whitmer administration instructed Enbridge to cease operation of its Line 5 pipeline in the Straits of Mackinac by May 12, 2021, and the company responded with legal action of its own.
Enbridge has stated its intention to continue operating Line 5 while litigation remains pending. On Tuesday, Whitmer and her natural resources director sent a letter to Enbridge threatening further legal consequences if operation continued after May 12.
The House Committee on Transportation heard testimony from experts and stakeholders on Tuesday. It was estimated that 2,150 trucks operating daily would be necessary to fill supply gaps left by a closure of Line 5. Required changes could emit dozens of tons more carbon monoxide and nitrogen oxide.
Lawmakers approved a plan in 2018 for a utility tunnel in the Straits to provide greater environmental protection, and Enbridge is in the process of complying with that law.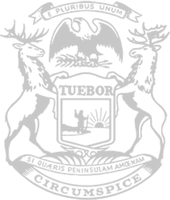 © 2009 - 2021 Michigan House Republicans. All Rights Reserved.
This site is protected by reCAPTCHA and the Google Privacy Policy and Terms of Service apply.