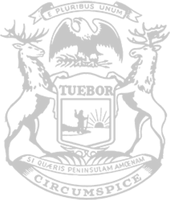 Rep. Kahle approves measures to improve Michigan elections
Legislation heads to governor for final consideration
State Rep. Bronna Kahle supported the common-sense changes that won final approval in the legislature this week. The five measures, which have broad, bi-partisan support, will improve the operation of elections in Michigan.
Some of the plans approved this week include increased training for election inspectors as it pertains to the powers, rights and duties of election challengers, and allowing county clerks to remove deceased voters from the qualified voter file (QVF), which is the official database for Michigan's voter registration records.
Kahle and the Legislature worked closely with Michigan's county clerks to develop measures that will allow them to easily help prevent election fraud by simply removing deceased voters from the QVF when death certificates are processed.
"I'm listening to thousands of people across Lenawee County who want and deserve free and fair elections. Michigan residents must have complete confidence that their vote will be counted, said" Kahle, of Adrian. "It's critical that we continue to work together on common-sense, honest improvements to restore public confidence in our elections, eliminate any potential for fraud, and protect the vote. To put it simply–my goal is making it easier to vote and harder to cheat."
The legislation approved today would:
Prohibit third parties and other non-accredited election officials from accessing the state's qualified voter file (QVF) (House Bill 4837).
Allow county clerks to access the qualified voter file for the purpose of removing deceased people from the voter rolls and ensure information is transmitted in a timely manner (Senate Bill 277).
Expand the types of buildings that can be used as polling locations (House Bill 4492).
Prohibit voting machines and electronic pollbooks from being connected to the internet from the time polls open until votes from the precinct are tabulated (House Bill 4838).
Require uniform training for poll challengers (House Bill 4528).
The plan now moves to the governor's desk for her consideration.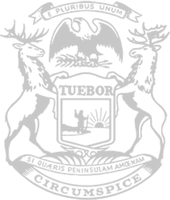 © 2009 - 2023 Michigan House Republicans. All Rights Reserved.
This site is protected by reCAPTCHA and the Google Privacy Policy and Terms of Service apply.