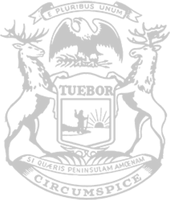 Rep. Kahle applauds local MDOT grants maintaining Lenawee County roads
State Rep. Bronna Kahle today applauded the Michigan Department of Transportation for awarding two 2022 small-town road improvement grants to Lenawee County.
The first, awarded to the City of Morenci, will help to improve sections of several different streets, including Walnut Court, Lincoln Street, Wakefield Drive, Chestnut Street, Stephenson Street, Coomer Street and Page Street by applying a chip seal and a fog seal to the existing roads.
Chip seals enhance safety by providing skid resistance and a moisture barrier for the underlying pavement against water intrusion by sealing any cracks. Chip seals also prevent deterioration of the asphalt surface from the effects of aging and oxidation due to water and sun. When chip sealing is followed by fog sealing, the life of the road is expected to be at least six years.
The second grant was awarded to the Village of Cement City and will fund the application of a protective overlay on sections of Perrin Street and Potter Street. Additionally, sidewalk approaches at intersecting roads will be upgraded to meet ADA standards for slope.
"It's a win for Lenawee County when state road funding dollars are used locally," Kahle said. "These grants will ensure our roads are maintained for many years to come and that our sidewalks are accessible to everyone."
A total of $177,206 in small-town road funding grants was awarded by MDOT to transportation projects within Lenawee County.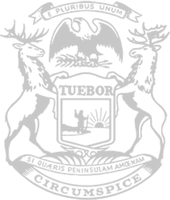 © 2009 - 2022 Michigan House Republicans. All Rights Reserved.
This site is protected by reCAPTCHA and the Google Privacy Policy and Terms of Service apply.