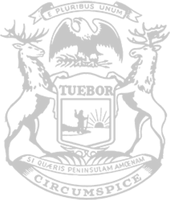 Rep. Josh Schriver Official Update – 6/12/23
Hello Neighbor,

State Representative Josh Schriver here!
We just upgraded to a new mailing system, which enables my office to communicate with even more residents in District 66 (Ortonville, Brandon, Oxford, Leonard, Addison, Oakland, Lakeville, Washington, Romeo, and Bruce) An official map is located at the bottom of this email. For those of you that are new, I hope this helps you stay informed on what is happening within our State Capital and how it impacts you. To those of you that have been receiving these emails, I appreciate your patience as we migrate from one platform to the next.
I remain humbled to have an opportunity to serve you as your State Representative through actively honoring my sacred oath to protect your usable, God-given, inalienable rights enshrined in our Constitution to the best of my ability, so help me God. This current newsletter will include my most recent votes and reasons. Future newsletters will include this type of content include along with deeper insights into upcoming issues and ways to take action.
I'm here to serve you in complete transparency. I'm an autism clinician, not a politician. Only 2 of 110 State Representatives in Michigan reported every vote they made (and "why") last term. All of my votes/reasons thus far can be found on www.repschriver.com. My most recent votes and reasons (thru 6/12/23) can be found below:
HB4438-4439: Mandatory Arbitration for Corrections Officers
-NO- I believe elected officials, not unelected bureaucrats must have the final say in compensation plans & benefits for public employees. Elected officials are selected by their communities to represent their voices in local government. Residents deserve to have visibility into the salaries of public employees and benefits. Also, they should know the rationale behind those decisions.

I opposed this bill because I'm concerned this would put too much negotiating power in the hands of arbitrators to settle contract disputes, at the expense of elected officials.

HB4438 PASSED: 88-18; HB4439 PASSED: 90-16
HB4071: Sets Price Controls for Chemotherapy Treatments
-NO- House Bill 4071 amends the Michigan Insurance Code of 1956 (MCL.500.100 to 500.8302), adding a new provision for orally administered chemotherapy treatments.

This bill puts into place price fixing mechanisms for chemotherapy treatments in the State of Michigan. Government imposed price controls have a very poor track record of lowering health care costs. In some ways, price controls actually make the problem worse.
Currently, health care is very expensive because health care workers have to spend so much time and money complying with countless government regulations put in place with the "Affordable Care Act." The cost of this time is passed along to patients in the form of higher health care costs. To lower health insurance costs, an effective solution would be to significantly reduce bureaucracy doctors have to deal with at the state and federal level, so they can give patients the time and attention they deserve and spend less money out of pocket to ensure compliance with state and federal statutes.
PASSED: 70-37
HB4120: Requires Organizations to Provide Child Abuse Report Materials with the Michigan Department of Health and Human Services (DHHS)

-NO- I voted against this bill because it's not very clear how child care workers will be trained to report child abuse.

For example:

• What information specifically will child care workers at these organizations be required to report on to the Michigan Department of Health and Human Services?
• What are the training materials supposed to look like?
• How will child care workers be trained properly to discern between legitimate cases of child abuse and illegitimate ones? The lack of specificity could cause organizations to get confused on how their employees are supposed to comply with this statute.
Ambiguity can lead to interrogation by government organizations for crimes that individuals did not commit. For example, one colleague said the Michigan Health Department conducted an entire search of her home and did an extensive interrogation because of something her child said in school – only to find out the parent had done nothing wrong.
Child abuse cases should be handled by local law enforcement, not bureaucrats in Lansing. Moreover, child care workers already receive training on how to handle cases of child abuse.
PASSED: 102-5
HB4121-4122: Revoke Licensure from Doctors for Sex Crimes Committed While Giving Medical Treatment

-YES- I voted in favor of this because no doctor should be allowed to practice medicine if they use their professional practice to commit sex crimes. Pretty self-explanatory.

BOTH PASSED: 107-0
HB4123 – Prohibits Preventing a Crime by a Position of Authority

-NO- I voted NO on these bills because of several things that are not clear within the bill:
• How does this bill define a "position of authority?" This term is not clearly defined in the statute. It could be interpreted many ways by a judge or a jury.
• "Preventing of a reporting of a crime" is not very clear. A better way to describe this would be "covering up a crime."
The lack of specificity in this bill can create a lot of problematic unintended consequences.

To improve our judicial system, we need laws that are easy to understand and easy to interpret by judges and jury panels. Confusing laws only make it harder to ensure justice is done when crimes are committed.

PASSED: 102-5
HB4124: Prohibits School Administrators from Expelling Students from Reporting an Incident for a Certain Time Period

-NO- Obstruction of justice and intimidation to prevent a crime report is wrong. However, this bill is poorly written, stating school administrators will be prohibited from expelling students over reporting an "alleged" violation. What happens if that student proceeds to commit a serious crime shortly after an incident is reported to school administrators – and it poses a real threat to public safety?

This bill does not specify what school administrators are supposed to do when this happens.

PASSED: 102-5
HB4125: 1-year Misdemeanor to Prevent Students from Reporting Crimes to Title IX Coordinators

-NO- I voted against this bill because I believe sex crime complaints should be reported to local law enforcement, not Title IX Coordinators. They are best equipped to investigate the situation swiftly and file charges if a crime has been committed.

The scandal involving Larry Nassar at Michigan State University is sickeningly immoral. To avoid future scandals of this nature, we need ways for schools to handle complaints as swiftly and efficiently as possible, with minimal red tape. Title IX coordinators create a layer of bureaucracy between the victims and law enforcement – which can slow down a criminal investigation. Local law enforcement should investigate these cases – as they are BEST prepared to swiftly and quickly prosecute sex crimes when they occur.
PASSED: 97-10
HB4555: Designates June 12 as Women's Veteran's Day
-YES- because this is a way to thank female veterans in our community for their service to our country.

PASSED: 104-3
HB4244, 4245, 4247, 4281, 4289, 4290, 4292, 4310: "Zeroed Out" Budget Bills
-YES- I voted YES here because it was a "zeroed out" budget. A YES vote here (for PASSAGE) sends it to the Governor's desk at "zero", which would hopefully result in the use eventual use of taxpayer dollars to pay our debt, invest in our roads and other vital needs. A NO vote here (for FAILURE) sends these items to a "Conference Committee" to be injected with countless special projects that are not in the best interests of taxpayers.

FAILED: 52-54
HB4516: Allows Indian Tribes to be Eligible for Federal Grants to Reduce Domestic Violence

-NO- I voted against this bill because lawmakers were not given enough visibility into the following before the vote:
A. The effectiveness of these programs for taxpayers
B. The criteria used for the disbursement of these grants
Before expanding the pool of jurisdictions eligible for grant money, it's important to have access to this data, so the legislature to make informed decisions and make good use of taxpayer money.

PASSED: 103-3
HB4420: Allows Law Enforcement to Share Contact Information of Victims w/ "Survivor Programs"

-NO- I believe in protecting the privacy of these victims. Law enforcement should ask for written authorization before victim contact information is shared with these organizations.
PASSED: 100-6
HB4421 Allows Victims to Have Faces Blurred During Live Stream of a Court Hearing

-NO- During a court hearing, it's important for the general public to understand the full scope of what someone is saying when they testify during a court proceeding. FBI agents know 55% of human communication is nonverbal (body language, facial expressions and other nonverbal cues). If the faces are blurred, those watching the court proceeding may have a more difficult time understanding the full scope of what a crime victim is attempting to communicate. Also, when facial expressions are blurred, it's more difficult for those watching online to discern whether someone is telling the truth or not.
This bill causes less transparency in our Justice System.
PASSED: 105-1
HB4422 – makes it a crime to threaten an MDHHS employee with physical harm.

-NO- This is another case of a nice sounding "headline bill", without a clear definition of what the bill means by "threatening an MDHHS employee with physical harm." This bill should be very specific on what types of behaviors or actions this bill is referring to and how it will be enforced.
To prevent this law from being abused by law enforcement, a judge or a jury panel, non-examples also must be included to clearly define what behaviors this law would not apply to. Many vital details are missing from this proposed law.

PASSED: 100-6
HB4423: Allows Victims to Make Statements Remotely

-NO- I voted against this bill because it's a lot easier for the court to cross-examine witnesses if victim impact statements are delivered in-person. Also, attorneys involved in the court proceeding can ask follow-up questions easily this way.
Furthermore, remote testifying could cause the victim impact statement to be taken less seriously by a jury panel than if the testifying was done in a courtroom.

PASSED: 105-1
SB90: Hair Style Discrimination Bill
-NO- Current law already prohibits discrimination on the basis of religion, biological gender and ethnicity. Politicians can add countless examples of things that should not be discriminated against – but that doesn't mean we need a law for it.

PASSED: 100-7
HB 4197: Allows Financial Advisors to Place Holds on Accounts if Fraud is Suspected

-NO- We already have laws on the books to protect Michigan residents from financial exploitation. Also, many credit card companies and financial institutions currently have mechanisms in place to detect and resolve issues with fraudulent transactions.
I voted against this bill because of a couple of concerns:
• This law allows financial professionals to freeze transactions without confirmation of fraud first
• It allows a financial advisor to place a 15-day hold on the disbursement of funds or securities from a specified account, or any other transaction concerning the account, if the advisor detects exploitation. Does this mean financial advisors can place a hold on all transactions within someone else's account? What if an elderly individual uses that account to pay their rent? This is not clear.
• Financial advisors will now be required to report potential fraud to law enforcement. This should only be escalated to law enforcement when there is very convincing evidence a crime has been committed after conducting due diligence on the transactions in question.

PASSED: 103-4
HB 4273: Mandated Communication of Code Enforcement Issues
-NO- Inspectors should notify occupants if the property "poses an immediate health & safety hazard to the occupants." The Michigan Department of Health and Human Services does not need to be involved here. If an issue persists between landlords, inspectors and occupants, then the issue should be addressed at the local level. Lansing does not need to get involved unless there is a very compelling state interest as defined by the Constitution.

PASSED: 93-14
Please stay tuned for more updates and insights into what's really going on in your State Government. I look forward to sharing more with you very soon…
In Christ,
Josh Schriver
State Representative (MI-66)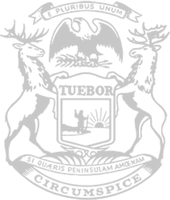 © 2009 - 2023 Michigan House Republicans. All Rights Reserved.
This site is protected by reCAPTCHA and the Google Privacy Policy and Terms of Service apply.