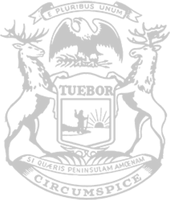 Rep. Josh Schriver Legislative Update – 6/27/2023
Monday, June 26, 2023

Hello Neighbor,

I'm thankful when asked to explain my votes because much of my work goes into every reason. It would be easy to simply come in and vote on what feels good based on the title of the bill – without really thinking it through. Many times, bills that come across my desk before session have serious deficiencies that are not addressed or clarified during committee hearings or the bill formation process:

• The proposed laws do not contain a clear definition of terms, making it harder for everyday citizens and our law enforcement/prosecutors to understand the ramifications and practicality of each law.
• Bills contain loopholes that are not addressed that could enable bad actors
• Many times proposed laws have unintended consequences. Sometimes, proposed laws with these issues create new problems that nullify the intent of the bill.

Last week was our most challenging week yet. At 6PM Monday night, my office was notified at the last minute of over 50 bills we would be voting on Tuesday, Wednesday and Thursday. Furthermore, additional new bills were brought up same day the vote would take place. We are doing our best to adapt under unprecedented circumstances to make the wisest, most educated votes possible to honor our Sacred Oath of Office. Needless to say, it's no easy task understand every agenda item with such short notice.
This week, it has come to my attention we may have less than 12 hours to review the details of an $80 billion statewide budget proposal before it's up for vote. Why are all these negotiations happening with so little public transparency? Hardworking taxpayers must have input on where their money is going, rather than reacting after the final budget is set in stone.
I'm here to serve you in complete transparency.
I'm an autism clinician, not a politician.
Only 2 of 110 State Representatives in Michigan reported every vote they made (and "why") last term.
All of my votes/reasons thus far can be found on www.repschriver.com.
My most recent votes and reasons (thru 6/26/23) can be found below:
HB4354-4357: Labor Unions Leverage to Decide Teacher Performance Reviews

NO- Allowing unions to decide when and how teachers are evaluated removes accountability from those closest to the students. An evaluation should accurately reflect how well teachers teach students and present learning material to their classrooms each and every day. Telling them the exact time and material they are being evaluated on will not show how well they work with our kids on a daily basis.

PASSED 56/53

SB359: Factors Considered When Determining Teacher Compensation
NO – This bill eliminates provisions within the school code to require school administrators in a community school district to evaluate performance on the job when setting school teacher compensation, through revising Section 1250 of the Revised School Code.

Also, it removes provisions that prevent tenure or consideration of an advanced degree as a factor when setting pay structures, unless it furthers the teacher's skills in their subject area.
I believe school teachers who excel at their job should be rewarded for their hard work. Salaries should be determined primarily based on teaching effectiveness.
PASSED 56/53
SB289: Increases Brownfield Tax Capture Cap
NO – Tax financing allows cities to use the property, sales and other taxes collected from new developments – taxes that would normally go toward schools, libraries, fire departments, and other types of services – to subsidize those same developments. Bad idea.
PASSED 90/19
SB35: Eliminates the Asset Test for Food Assistance Program Eligibility
NO – I voted against the elimination of the asset test to determine eligibility for governmental food assistance. This is an important mechanism put in place to prevent people from abusing the system.
PASSED 56/53
HB4474-4477: Hate Crimes Legislation

NO – I voted against these laws for several reasons:

• We already have countless laws on the books to prosecute crimes that occur. No matter what your skin color, ethnicity or religious background, destruction of private property, stealing, murder, threatening harm and other such acts are crimes.
• Judges should focus on the crime committed, period. Judgments and sentences should be equal for equal crimes.
Also, the wording in these laws is troublesome. Issues with the bill:
• These laws redefine "gender identity" as "having or being perceived as having a gender identity or expression, whether or not that associated with an individual's assigned sex at birth." This statute redefines gender to eliminate biological distinctions between males and females.
• These laws are not explicitly clear on what a "hate crime" is (and what is not). They say "intimidate does not include constitutionally protected activity or conduct that serves a legitimate purpose." The bill is not specific on what "Constitutionally protected activity means." Same with "Conduct that serves a legitimate purpose." Our Constitutional rights are already protected by existing law.
Finally, hate crime laws have led to religious persecution in some European countries. Päivi Räsänen, a member of the parliament in Finland, and Bishop Juhana Pohjola of the Finnish Evangelical Lutheran Mission were both charged with hate crimes after publishing a book about the traditional view of marriage. The pastor was interrogated for hours because he affirmed biological distinctions between males and females.
All Michiganders have a fundamental right to the freedoms of religion and speech, which should be upheld without fear of government interference. Citizens should be able to share their views in public forums, regular conversations, church gatherings and on social media platforms. No Michigan resident should have to live in fear of religious persecution for voicing deeply held religious convictions.

4474 PASSED 59/50, 4475 PASSED 59/50, 4476 PASSED 83/26, 4477 PASSED 82/27

HB4354/4356/4357: Redefines Collective Bargaining Agreements

NO – Several issues with this bill:

• Schools must be able to contract with other local businesses to make sure their non-instructional needs (janitorial, bus, or cafeteria services) are met in the most cost-effective manner. Efficiency in these areas ultimately frees up more money to teach students and shrink class sizes. Preventing schools from contracting these types of services could increase costs, forcing layoffs and larger class sizes.
• This bill gives less power to local elected officials. School board members were elected by Michigan residents to help ensure local school districts are run smoothly. This bill gives more power to labor unions, at the expense of elected officials.
• Students deserve to have the most qualified educators teaching in their classrooms. School administrators must be free to evaluate teachers based on their qualifications and place them where they are best suited. For example, teachers who have a degree in special education should be working with special needs students.

PASSED 56/53

HB4689: Designates a portion of US-127 as the "Trooper Starr Memorial Highway"

YES – This bill will establish part of US-127 as Trooper Starr Memorial Highway, to honor the Michigan State Police trooper who was killed in the line of duty.

PASSED 109/0

HB4044: Repeals the Prohibition on Step Increases During Contract Negotiations

NO – The reforms eliminated by PA 54 of 2011 removed automatic increases in pay and benefits for school workers operating under an expired union contract. This helps incentivize more efficient contract negotiations. Undoing these would place undue strain on already struggling schools and municipalities, and place Michigan a step behind when it comes to efficient bargaining.

PASSED 56/53

HB4233: Allows School Districts to Engage in the Collection of Union Dues
NO – We invest public tax dollars in Michigan schools to educate students and teach them the skills they need to succeed in life. Using school resources to benefit labor unions or other private organizations is not appropriate.

PASSED 56/53

HB4293-4302: Sacred Sacrament of Marriage Illegal until 18 – Sex Legal at 16

NO – Why are individuals allowed to consent to having sex at age 16, but cannot consent to the Sacred Sacrament of Marriage until 18? This bill will have unintended consequences. It encourages teenagers to have sex before marriage. This will lead to fatherless children and higher abortion rates, both indicators of an extremely unhealthy society.

4293 PASSED 104/5, 4294 PASSED 98/11, 4295 PASSED 103/6, 4296 PASSED 104/5, 4297 PASSED 104/5, 4298 PASSED 104/5, 4299 PASSED 104/5, 4300 PASSED 104/5, 4301 PASSED 104/5, 4302 PASSED 104/5
SB66-73: Redundant Rape Bills

NO – I voted against this bill package for several reasons:
Sexual conduct when performing a surgery is already illegal. We don't need additional laws on the books for this.
If you are making an accusation against someone in civil court, you should not be allowed to conceal your identity on legal documents. Everyone has the right to face their accuser in court.
It is not clear what kind of information state departments will be required to provide to students regarding sexual assault. Important questions: Who will be tasked with providing these materials? Will students be warned about the medical risks of gender transition surgery as well?
Some parents could be concerned about their kids receiving materials about sexual assault as early as 6th grade. Will parents have the ability to opt out if they feel their 6th grader is too young to be exposed to material like this? These laws do not answer these simple questions.
Many hospitals already have a medical assistant present when a doctor performs medical treatment. You don't need to legislate this when so many hospitals already have this in place.
Rape is already illegal in Michigan. Law enforcement professionals already have plenty of legal avenues they can use to ensure justice is done when these crimes occur.
Many hospitals already train medical staff to obtain the consent of a parent or guardian before medical treatment on a minor. The state does not need to get involved in this.

PASSED 105/4

SB236: Intoxicated Sex Ban

NO – The Michigan Penal Code's current definition of "mentally incapacitated" is more appropriate, and no changes are necessary.
PASSED 105/4

SB129-132: More Subsidies for Housing Units Throughout Michigan

NO – Subsidized housing has a very poor track record of success. In Detroit, countless "affordable housing" projects have fallen into disrepair due to poor building maintenance. Also, where is the money going to come from to pay for all these affordable housing units?

129 PASSED 71/38, 130 PASSED 72/37, 131 PASSED 72/37, 132 PASSED 72/37
HB 4375: Expands Government-Owned Land Banks in Michigan
NO- This bill expands the number of land banks that will be operated by municipalities in the State of Michigan. Municipal land banks have a very poor track record of success as I've highlighted in previous newsletters.
PASSED 61/48
HB 4343: Legislative Report Requirement for Deferred Presentment Service
NO – This information is already widely available on the State of Michigan website for anyone to access. It's not a necessary law.
PASSEED 97/12
HB 4377/78: Confusing Regulations for Food Preparation
NO – I voted against this bill for several reasons:
• The bill would tax items differently depending on a business' revenue from prepared foods. An item might be exempt from sales tax if purchased at a business that has less than 75% of their revenue from prepared foods, but that same item could be taxed at a business that has more than 75% of their revenue from prepared food.
• Under the legislation, items such as unsweet tea would be taxed, but sweet tea would not be subject to that same tax. Similarly, prepackaged chips and nuts would be taxed but prepackaged candy would remain untaxed. These are just a few examples of the nonsensical nature of this legislation and the confusion it creates for businesses and consumers.

PASSED 56/53

SB 137/138: Allows Guardians of Tribal children to Gain Access to Michigan Guardian Funds

NO – The guardianship assistance program would better serve those in need through the private sector. Despite numerous requests, no specific data was made available regarding the viability of this program as a whole. Therefore, I could not in good conscience vote to expand it.

PASSED 105/4

SB 161/162: Allows Michigan to Accept Out of State Licenses for Teachers/Counselors

YES — Simple, effective way to address the teacher shortage and address increases in need for mental health services.

PASSED 108/0

House Bill 4066: Government Bureaucracy to Expand High-Speed Internet in the State of Michigan

NO – There are some rural areas throughout Michigan that lack adequate access to high speed Internet; however, government-orchestrated expansion is not the way to go about it.

For example, in Minnesota, 10 cities and 17 townships joined a cooperative that financed $13.7 million in taxpayer bonds to construct a $55 million fiber optic network. After only two-thirds of the needed subscribers signed up, a $1 million revenue shortfall developed. As a result, many taxpayers were on the hook for higher taxes to cover the bond payments. This should be done by the private sector; not the government.
PASSED 56/53
HB 4454/SB164: Economic Development Programs to Create an Uneven Playing Field
NO – If this bill passes, it could hurt small businesses in commercial shopping corridors. Consequences: a weighted voting system will give larger businesses a bigger voting share than smaller ones in determining how they are taxed.
HB4454 PASSED 77/32, SB164 PASSED 75/34
SB 288: Allows Michigan to Permanently Hand Out Energy Assistance Subsidies to Homeowners
NO – We should not make permanent a government program that should be eliminated.
PASSED 87/22
HB 4132/33: Set Up Cameras in Construction Zones to Automatically Mail Out Speeding Tickets
NO – This will put in place more government surveillance of Michigan residents.
PASSED 67/42
HB 4317/18: Payment for Certain Renewable Energy Facilities
NO – This bill will require municipalities to receive state approval for large-scale solar projects in their communities. Ultimately, it should be the decision of local governments, with the input of local residents, to decide if or where they would like to have large-scale solar projects. That's not the role of state government to make these decisions.
PASSED 92/17
HB 4561: Electronic Rebate Coupons Provided Directly to a Retail Customer
NO – This bill tells vendors who sell alcoholic beverages that they can no longer offer coupons for free alcoholic beverages. This doesn't make sense to me. If any private company wants to give out a "buy one, get one free coupon", then the government shouldn't get in their way.

PASSED 100/9

SB 326: Ensures Dealerships Don't Have to Pay Tax on Used Vehicles Sitting in Their Lot

YES – I voted in favor of this bill for several reasons:

• Auto dealerships should not have to pay taxes on a used vehicle when it sits in the parking lot.
• We have laws on the books to ensure they don't have to pay the use tax when someone takes the vehicle for a test drive.
This bill helps provide more clarity in the tax code for the auto industry. Pretty self-explanatory.

PASSED 106/3

In Christ,
Josh Schriver
State Representative (MI-66)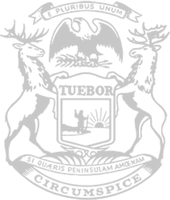 © 2009 - 2023 Michigan House Republicans. All Rights Reserved.
This site is protected by reCAPTCHA and the Google Privacy Policy and Terms of Service apply.