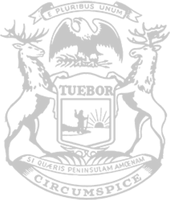 Rep. Johnson testifies on UIA reforms
House Oversight Committee Chairman Steve Johnson (R-Wayland) today testified on plans to make the state's Unemployment Insurance Agency more efficient and effective for the people it serves.
The proposals provide solutions and accountability after numerous people across the state experienced frustration and anxiety as they have tried to get benefit claims fulfilled during COVID-19. An ongoing audit into the agency's performance has also allowed the House Oversight Committee to gather more information to develop reforms, Johnson said.
"We have held a number of hearings regarding UIA issues as there have been a multitude of problems with the agency," Johnson said. "We wanted to identify issues that we can solve in a simple and transparent manner. Overall, this is about making sure the agency is more accountable to the people. It puts in place certain timelines so people have a consistent and clear process. It provides additional resources to get assistance."
Johnson's legislation, House Bill 5549, requires UIA to submit a monthly report to the office of the Unemployment Insurance Citizens' Advocate – which will be created under a separate plan in the legislative package – that includes information about unemployment insurance appeals made to an administrative law judge during the previous month.
The information submitted would include the total number of appeals, including appeals made by both claimants and employers, the average number of days between a filed appeal and a determination, the total of number of times a determination was made in favor of a claimant, how long it takes for payments to restart for a claimant after they won an appeal, and other pertinent information related to the appeals process.
"This is about having that data and analyzing it to see if this process is working or if it can run more smoothly," Johnson said. "This is a tremendous and complex appeals process that isn't always cut and dry. Some people wait a while for their payments to start back up after they have won their appeal and others may have payments restarted quickly. People want to know why that is the case.
"More transparency will help both the agency as it conducts its work and people who are looking to the agency for assistance."
The proposals also establish a consistent and accelerated review process for claims and provide new provisions to protect both workers and small-business owners.
HB 5549 remains under consideration in the House Oversight Committee.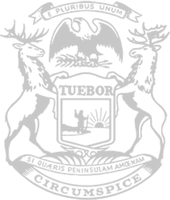 © 2009 - 2023 Michigan House Republicans. All Rights Reserved.
This site is protected by reCAPTCHA and the Google Privacy Policy and Terms of Service apply.