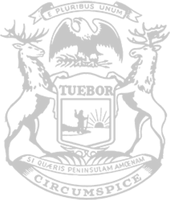 Rep. Johnson takes testimony on legislation vital to Second Amendment protections
House Oversight Committee Chairman Steve Johnson (R-Wayland) today heard testimony on legislation offering needed checks for emergency powers related to firearms during a state of emergency.
House Bills 5187-88 protect Second Amendment rights for Michigan citizens by preventing a Governor or state and local health departments from issuing executive orders, directives, proclamations, and emergency orders that would prohibit, suspend, or limit certain gun-related activities. The bills also safeguard Michigan's strong outdoor heritage by installing protective provisions for shooting sports, firearm training, hunting, fishing, and trapping.
Gov. Gretchen Whitmer issued a series of executive orders as the state addressed COVID-19, which temporarily suspended activities that she considered not necessary to sustain or protect life. The firearm industry in Michigan was one of the many industries that were forced to shut down.
"It was important to provide a platform to small-business owners and concerned people who experienced confusion and fear due to this unnecessary overreach into the lives of private citizens," Johnson said. "The Governor proudly told people she would take the same action against gun owners and gun sellers again if she felt it was warranted. This legislation protects against that while recognizing the rights of citizens."
Other states that took such steps included California, Massachusetts, New Mexico, New York and Washington.
"Many people who own firearms do so for self-defense, which rendered Gov. Whitmer's proclamation that this industry did not protect life completely nonsensical," Johnson said. "These bills take necessary steps to deem that this industry does in fact protect and sustain life."
Johnson also specifically highlighted safeguards for Michigan's outdoor heritage within the plans, noting that a steep rise in meat prices may likely lead to more hunters taking their own game this fall and winter as a way to provide for themselves and their families.
The legislation remains under consideration in the House Oversight Committee.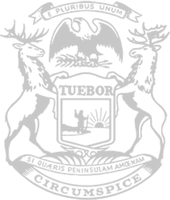 © 2009 - 2022 Michigan House Republicans. All Rights Reserved.
This site is protected by reCAPTCHA and the Google Privacy Policy and Terms of Service apply.