Rep. Johnson Requests Attorney General Opinion on Constitutionality of Community Colleges Granting Baccalaureate Degrees
State Rep. Steve Johnson (R-Wayland) has formally requested that Attorney General Dana Nessel's office provide an AG opinion on the Constitutionality of MCL 389.121(d). MCL 389.121(d) allows for community colleges to offer certain baccalaureate degrees. However, the Michigan Constitution states that institutions, other than UM, MSU, and WSU, who offer a baccalaureate degree must have a board who is appointed by the Governor with the advice and consent of the Senate. However, the Michigan Constitution also requires that community colleges have an elected board. This seems to highlight a constitutional conflict.
"The Legislature is having an important and robust discussion on whether to expand the types of degrees that community colleges may offer, such as a four-year nursing degree," Rep. Johnson said. "These discussions are fruitless if it is unconstitutional for community colleges to offer such degrees. My initial reading and understanding of the law seems to prohibit community colleges from this and I think it is important that the Attorney General's office weighs in on this."
Attached is the letter that State Rep. Johnson sent to Attorney General Nessel.  
#####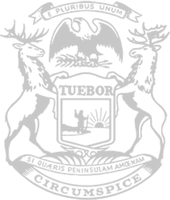 © 2009 - 2023 Michigan House Republicans. All Rights Reserved.
This site is protected by reCAPTCHA and the Google Privacy Policy and Terms of Service apply.