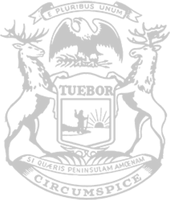 Rep. Johnson: Planned renewal of software provider shows administration's apathy toward unemployment mess
House Oversight Committee Chair Steve Johnson (R-Wayland) today issued the following statement as the state administration board is poised to contract with FAST Enterprises LLC on certain government software for another year. The state's unemployment agency has struggled with software issues while trying to fulfill unemployment claims during COVID-19 and executive orders in response:
"The definition of insanity is doing the same thing over and over again and expecting different results.
"This software has not worked for the people of Michigan. It has contributed to people not being paid timely for their unemployment claims after they were put out of work through no fault of their own. It has wrongly accused people of fraud who were trying to get benefits they were rightfully owed so they could put food on the table and continue to support their families. It has impeded the state from working efficiently and effectively to deliver quality service to residents. UIA has indicated as much in testimony before legislative committees.
"Reports arose showing concerns about this software system going back before COVID-19 to the beginning of its implementation. This has been a long-standing issue.
"But Gov. Whitmer's administration plans to re-up with this entity. I'm not sure whether it's out of comfort from using them in the past or complete carelessness for so many people who have experienced problems dealing with the state's unemployment agency. The agency has attributed several of its failures on software problems and has had a year from the previous contract to pursue a better way forward. The Whitmer administration should not renew this contract. Instead, the administration should have conducted a more rigorous bidding process. This decision must be readdressed immediately while it's not too late – otherwise people are going to get more of the same from their hard-earned tax dollars."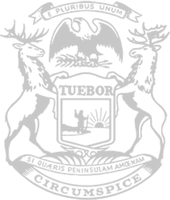 © 2009 - 2022 Michigan House Republicans. All Rights Reserved.
This site is protected by reCAPTCHA and the Google Privacy Policy and Terms of Service apply.