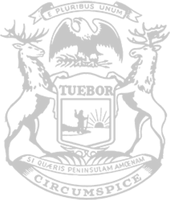 Rep. Johnson plan ending birth certificate discrimination in Michigan signed into law
Gov. Gretchen Whitmer has signed bipartisan legislation spearheaded by State Rep. Steve Johnson ending birth certificate discrimination in Michigan.
Anyone born before Oct. 1, 1978 to unmarried parents does not have their birth records on file at their county clerk's office. As a result of this discrimination, Johnson said some Michiganders have a more cumbersome process of retrieving their vital records from the state.
"The State of Michigan made a costly mistake decades ago by allowing discrimination in instances where people are retrieving their vital records," said Johnson, of Wayland. "At no fault of their own, people who were born before a certain date and out of wedlock do not have their birth records easily available. This costs them more time and money to receive their birth certificate – all because of factors simply outside of their control."
Johnson's new law ends Michigan's reign of profiting off a discriminatory practice and brings the state back to equality with a common-sense approach.
"I would like to thank Steve Johnson for his hard work and tremendous efforts on the issue of birth record equity," said Bob Genetski, Allegan County Clerk. "No one should ever have to pay more money or go through more hassle to obtain a vital record because of the circumstances of their birth, and Rep. Johnson has ensured that won't happen again here in Michigan."
Under the law, every Michigan resident will be charged the same amount to receive a copy of their birth records regardless of the marital status of their parents at the time of their birth.
"There's no justification for why this immoral, unequal treatment could happen in the first place – let alone continue on for decades," said Johnson, of Wayland. "Everyone deserves fair treatment under the laws enforced in this state, and I'm glad to see this measure of ending birth certificate injustice become law."
House Bill 4152 now becomes Public Act 53 of 2020.
###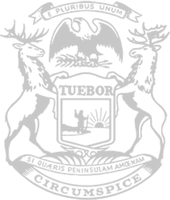 © 2009 - 2020 Michigan House Republicans. All Rights Reserved.
This site is protected by reCAPTCHA and the Google Privacy Policy and Terms of Service apply.