Rep. Johnson issues statement on upcoming Auditor General report regarding state nursing home deaths
State department acknowledges number of deaths are much higher than once reported
House Oversight Committee Chair Steve Johnson (R-Wayland) today issued the following statement as the state Auditor General prepares to release a final report into COVID-19 long-term care facility deaths in Michigan. The state's Department of Health acknowledged in a letter that a previous total of COVID-19 long-term care facility deaths is 30 percent lower than what the Auditor General found:
"While I am eager to thoroughly review the full report, what has been made clear is a sizable and shocking undercount of COVID-19 deaths at long-term care facilities in Michigan. The number reported by Gov. Gretchen Whitmer's administration was 30 percent lower than what the Auditor General has found. Make no mistake – this is a large discrepancy, and the report makes that clear.
"As chair of the House Oversight Committee, I believe it is my duty to uncover the truth for the people of Michigan – while providing them with needed accountability and transparency as it pertains to their state government. Not just for those who are Republicans or those who are Democrats. All people. That is why I sought this audit. This was important information to gather for those throughout our state who have loved ones and relatives in nursing homes and are scared, and sadly those who lost friends and family to COVID-19 while inside of a nursing home or other long-term care facilities.
"Our committee will continue to look at why there was this discrepancy, as well as what changes are needed to ensure future reporting reflects precision instead of polling numbers. We have now seen the true scope of Gov. Whitmer's disastrous policies, and we must ensure these tragic circumstances do not happen again. There is frankly a lot to answer for, and our legislative panel will be working to get those answers."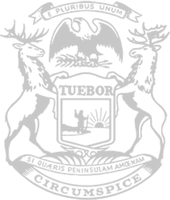 © 2009 - 2023 Michigan House Republicans. All Rights Reserved.
This site is protected by reCAPTCHA and the Google Privacy Policy and Terms of Service apply.