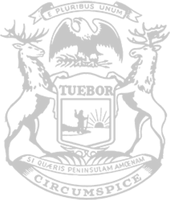 Rep. Johnson issues statement on Allegan County's unilateral K-6 classroom mask mandate
State Rep. Steve Johnson (R-Wayland) issued the following statement in opposition to Allegan County's recently implemented mask mandate for students and teachers in all K-6 classrooms, regardless of vaccination status:
"As a representative of Allegan County, it is my duty to represent the interests of the residents of Allegan County. I am compelled to speak out against the recent mask mandate that has been handed down by one unelected bureaucrat in the county. I know the residents of Allegan County. They are our neighbors, friends, and families. It is abundantly clear that the people of Allegan County do not want a mask mandate. The people of Allegan County support each individual's right to make personal medical decisions for themselves. In Allegan County, we trust the parents to decide what is best for their children, not some unelected bureaucrat.
"This heavy-handed mandate acts as a one-size-fits-all solution for an entire community of adults and families who are entirely capable of making their own decisions. It also fails to take into consideration those who are unable to wear masks or are already vaccinated. The people of Allegan County have been safely enjoying their lives free from the intrusion of an unelected bureaucrat telling them how to live.
"I am urging schools within Allegan County to ignore this mandate and let parents decide what is in the best interest for their own families – rather than dictate every action they take. As a state legislator, I am not afraid to work with my colleagues to use the power of the purse if the Allegan County Health Department continues to ignore the will of the people."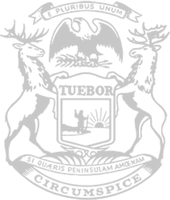 © 2009 - 2022 Michigan House Republicans. All Rights Reserved.
This site is protected by reCAPTCHA and the Google Privacy Policy and Terms of Service apply.