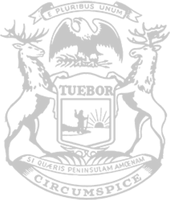 Rep. Johnson issues statement after leadership change at state's Unemployment Insurance Agency
House Oversight Committee Chair Steve Johnson (R-Wayland) today issued the following statement after it was announced that Julia Dale, director of the Department of Technology, Management and Budget, will replace acting director Liza Estlund Olson and serve as the director of the Unemployment Insurance Agency:
"I recently called on the removal of the acting director because people throughout Michigan who have had to deal with UIA were not getting the level of customer service they need from the agency. After former director Steve Gray's sudden resignation, acting director Olson pledged to clean things up. But that has not happened.
"There was a clear and concerning pattern of failure in leadership at the agency. That failure unfortunately trickled down to everyday people who have been looking for assistance from the agency to support their families, put food on the table and get by in an unprecedented time for our state. Accountability and change were needed for functionality and efficiency to improve.
"I am looking forward to working with Director Dale on improving customer service – as it should be her top priority when assuming this post. The Legislature and the House Oversight Committee are committed to being a good partner with this arm of Governor Gretchen Whitmer's administration. We hear from people we represent every day about the agency's ineffectiveness and we are committed to getting it right for them.
"I am hopeful that we can work toward that with new leadership."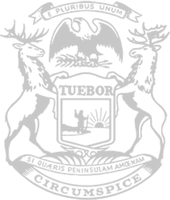 © 2009 - 2022 Michigan House Republicans. All Rights Reserved.
This site is protected by reCAPTCHA and the Google Privacy Policy and Terms of Service apply.