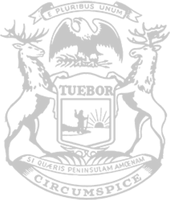 Rep. Johnson Introduces Resolution to Grant House Oversight Committee Power to Subpoena Former MDHHS Director Robert Gordon
Today, State Rep. Steve Johnson introduced House Resolution 60, which grants the House Oversight Committee power to subpoena former MDHHS Director Robert Gordon.
"Due to weeks of public pressure, Governor Whitmer and former Director Gordon announced that they are waiving the confidentiality portion of their separation agreement," said Johnson, of Wayland. "Yet, we received a letter from Gordon this morning stating that he will not testify before our committee and failed to answer our questions. What is the point of removing the confidentiality section of the agreement if you still refuse to testify? This is a disingenuous head fake at transparency and the House Oversight Committee is committed to holding public officials accountable."
Governor Whitmer and Director Gordon have taken the first step to provide transparency of the actions at DHHS during the shutdown. However, having the ability to speak openly is only worthwhile if one will actually speak. The House Oversight Committee hopes that a subpoena will not be necessary and that Director Gordon will voluntarily testify, but we are taking the proper steps to subpoena Director Gordon if necessary.
"The public deserves to know what happened between the governor and MDHHS that led to Robert Gordon's abrupt resignation," said Johnson. "Transparency surrounding issues that led to the resignation of the public health department director in the middle of a health pandemic should be of the utmost importance. For these reasons, the Oversight Committee will continue to take the legal steps necessary to hear from former Director Gordon."
House Resolution 60 has been referred to the House Committee on Oversight for further consideration.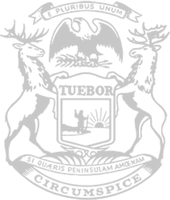 © 2009 - 2023 Michigan House Republicans. All Rights Reserved.
This site is protected by reCAPTCHA and the Google Privacy Policy and Terms of Service apply.