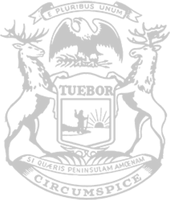 Rep. Johnson Introduces Resolution Calling for a Moose Hunt on Isle Royale
Today, State Rep. Steve Johnson introduced a resolution calling on the National Park Service to establish a moose tag lottery hunt on Isle Royale, in order to help control the island's increasing moose population.
"Hunting is the best wildlife management tool we have," said Johnson. "It's time the National Park Service bring in hunters to help manage the out-of-control moose population."
Isle Royale is a remote island in Lake Superior that is home to a moose population that has grown from 500 in 2010 to nearly 2,000, according to a report compiled by Michigan Technological University (MTU). MTU's "Wolf Study 2019-2020 Annual Report" estimated the average growth rate of the island's moose population is 19 percent each year from 2012-2019.
The increased moose population on Isle Royale has created an ongoing ecological dilemma as the moose feed on the park's balsam fir trees and other vegetation, causing tension between the slowly growing trees and plants versus the rapidly expanding moose herd. Approximately forty national parks currently allow some form of hunting as part of their wildlife management practices, and previous attempts to introduce additional wolves to balance out the moose to wolf ratio have not resulted in a long-term sustainable balance of predator and prey, as there are currently only 14 wolves on Isle Royale.
"It's not often we have the opportunity to give hunters a once-in-a-lifetime opportunity that also helps protect Michigan's most pristine national park, while spurring economic growth in the western U.P.," said Johnson. "This is a true win-win-win."
House Resolution 30 has been referred to the House Committee on Natural Resources and Outdoor Recreation for further consideration.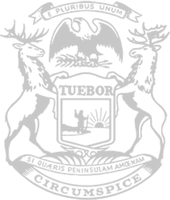 © 2009 - 2021 Michigan House Republicans. All Rights Reserved.
This site is protected by reCAPTCHA and the Google Privacy Policy and Terms of Service apply.