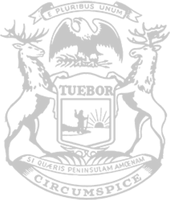 Rep. Johnson introduces legislation prohibiting state from enforcing federal vaccine mandate
RELEASE
|
September 22, 2021
State Rep. Steve Johnson (R-Wayland) today introduced a bill prohibiting the state of Michigan from using taxpayer resources to implement or enforce the proposed federal COVID-19 vaccine mandate that will impact up to 100 million workers in America.
The plan includes the prohibition of any state agency, such as the Michigan Occupational Health and Safety Administration (MIOSHA), from implementing or enforcing federal workplace rules that would require employers with large workforces to mandate employee vaccinations or COVID-19 testing. President Joe Biden recently announced that his plan would require private employers with more than 100 employees to mandate vaccines or weekly testing.
The requirement comes with a $14,000 fine per violation, and Biden's administration has pledged to take enforcement actions against businesses that choose not to comply.
"President Biden is attempting to unconstitutionally use the federal Occupational Safety and Health Administration as a tool to force businesses to comply with vaccine and COVID-19 testing mandates. This mandate is unconstitutional because it violates the tenth amendment. In addition, it's unlawful as it exceeds OSHA authority," said Rep. Johnson. "It is likely that they will try to weaponize MIOSHA to assist in enforcing this unconstitutional mandate. My bill seeks to protect the civil liberties and individual freedoms of the workers and businesses of the great state of Michigan. The legislation ensures the state of Michigan will have no part in carrying out this federal overreach."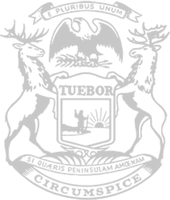 © 2009 - 2022 Michigan House Republicans. All Rights Reserved.
This site is protected by reCAPTCHA and the Google Privacy Policy and Terms of Service apply.