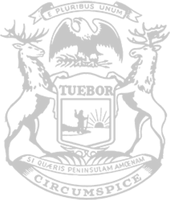 Rep. Johnson: Inconsistencies in winter high school sports ban creates frustration
House Oversight Committee lends platform to those concerned with governor's directives
In the first House Oversight Committee hearing of the 2021-22 legislative term, Chair Steve Johnson today underscored the impact Gov. Gretchen Whitmer's ban on certain high school winter sports is having on students and their families.
Whitmer recently announced an extension to the ban on Feb. 21. Testimony today laid out a troubling pattern of disappointment and despair from students who rely on athletics for structure and to stay fit, Johnson said. Athletes who testified said they can no longer capitalize on the team-building, relationships, confidence and motivation generated from partaking in sports at the high school level due to the governor's order.
"These young people are watching the Pistons play. They're watching the Red Wings play and they are watching college teams play, but they are being told they can't play and they aren't sure when they will be able to," said Johnson, of Wayland. "This decision is having a widespread, negative effect on our kids and legislators are seeing it and hearing about it every day. We needed to provide a platform for these athletes to have their voices heard, because they were clear in testimony that they are not being heard."
"Basketball has been an escape from all that is going on," Coopersville senior Ethan Coady said to the committee. "Playing is the ultimate stress reliever for us."
In addition to various concerned athletes, parents and school officials, the House Oversight Committee also heard testimony from Michigan High School Athletic Association Board Member John Thompson, Let Them Play Michigan Director Jayme McElvany and former University of Michigan and NFL tight end Jay Riemersma.
The MHSAA has consistently advocated for play in a fashion that respects the threat facing Michigan while prioritizing safety for players and coaches. A rapid testing pilot program in conjunction with the state's Department of Health and Human Services that was put in place at the conclusion of the association's fall championships tested a total of nearly 5,000 athletes, coaches, team personnel, cheerleaders and other applicable individuals. Out of nearly 30,000 tests that were given, 99.8 percent produced negative results.
On Wednesday, the MHSAA's representative council made up of student-athletes around the state reaffirmed its commitment to resuming all high school sports contested during the winter season. 
In addition to the MHSAA's work into the issue, a recent study from the University of Wisconsin-Madison found that high school sports in the state have not caused an increase in COVID-19 infections among athletes. Over the course of a month, researchers surveyed over 200 schools that restarted fall sports in September, which included more than 16,000 practices and more than 4,000 games. A total of 271 athletes contracted COVID-19 in that time period. Contact tracing performed for 209 of those athletes shows only one case was attributed to participation in sports. Illinois announced this week that high school basketball competition can begin immediately after games were on hold through orders like Michigan's.
"This is clear data that shows these activities can be contested in a safe fashion with limited risk," Johnson said. "These kids and their families have been resilient and flexible. Their parents are willing to not be in attendance and watch them compete through the computer instead – all in the context of operating safely and sensibly within this pandemic we are facing. They've shown they'll do whatever it takes. I am urging the governor to reconsider this order and think of our student-athletes in Michigan."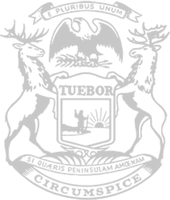 © 2009 - 2021 Michigan House Republicans. All Rights Reserved.
This site is protected by reCAPTCHA and the Google Privacy Policy and Terms of Service apply.