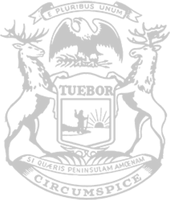 Rep. Johnson: Governor should distance herself from burdensome orders on businesses
Legislator seeks explanation after Whitmer ignored own rules 
State Rep. Steve Johnson (R-Wayland) has sent a letter to Gov. Gretchen Whitmer regarding recent reports of the governor disobeying her own administration's COVID-19 rules by joining a large group for indoor dining – underscoring her ongoing hypocrisy during the pandemic.   
News reports included photos of Whitmer with friends and staff at a basement restaurant in East Lansing. The group failed to adhere to directives issued on May 15 requiring social distancing, Johnson said. 
"There were 13 people seated around a grouping of tables, none of which were appropriately separated," Johnson wrote in the letter. "This is in direct violation of the updated restaurant capacity orders that your administration issued. 
"You did not receive any fine or citation for violating your own orders even though your administration has had no problem penalizing Michiganders who made the same mistake you made. Governor, it is time for you to lead with your actions and not just empty words. "
Johnson called on Whitmer to refund any fines or fees to businesses the administration found to be non-complaint – as it has been made clear she and other members are electing to not follow the guidelines themselves. The request includes the Michigan Occupational Safety and Health Association and Michigan Department of Agriculture & Rural Development dropping any legal action against those who have been labeled violators.  
Johnson also called on Whitmer to immediately lift burdensome capacity restrictions on restaurants and businesses, allowing them to emerge from the pandemic in strong shape while looking out for both their workers and customers.  
"Just like traveling out of state while telling others they should think twice about it, this is a textbook case of 'rules for thee, but not for me,'" Johnson said. "People throughout our state see these actions and it makes the guidelines that have been issued more confusing. It also makes people feel like they are being unfairly treated – and they have reason to feel that way. I hope the governor will promptly reconsider these orders."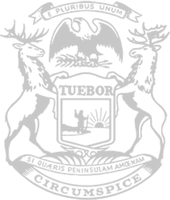 © 2009 - 2021 Michigan House Republicans. All Rights Reserved.
This site is protected by reCAPTCHA and the Google Privacy Policy and Terms of Service apply.