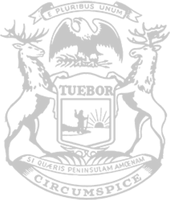 Rep. Johnson: EGLE admits Benton Harbor water is unsafe; governor's administration ignored requests from city officials for more funding
Legislator leads House Oversight discussion on Benton Harbor water crisis 
House Oversight Committee Chairman Steve Johnson (R-Wayland) today said a committee hearing on elevated lead levels in Benton Harbor's drinking water illuminated serious safety concerns for the community while the governor's administration ignored pleas from city officials for more funding to help fix the problem.
For the first time publicly, Department of Environment, Great Lakes, and Energy Director Liesl Clark acknowledged to the committee that water in Benton Harbor is not safe to drink. That announcement led Johnson and other committee members to explore why the water crisis is coming to the forefront now even though lead safety violations and faulty corrosion control treatments have occurred over multiple years.
Benton Harbor Mayor Marcus Muhammad testified that he previously contacted administration officials underscoring the need for more funding for pipe replacement in each of the past three budget years. For the 2019 Fiscal Year budget, Benton Harbor received a $248,000 appropriation. For the previous two state budgets, Benton Harbor did not receive a specific appropriation.
Johnson said not including the funding in previous budget recommendations made it clear the request had been ignored by Whitmer's administration as the crisis was unfolding. The Legislature recently approved $10 million in funding to improve the city's water system in a budget measure that was signed by the governor. The funding is a down payment to get repairs started in an urgent fashion, and negotiations continue for additional needed funding for Benton Harbor in future supplemental budgets. 
"Everyone in Michigan should have access to clean drinking water," Johnson said. "We wanted to provide people with a platform to have a robust discussion to see how we got to this point. The Legislature made this issue a priority and delivered funding in the budget to start replacing lines. The problem is that it took two years to shed some light on this – even while the signs of a problem were there in the form of lead testing and calls for support from local officials to members of the governor's administration." 
A collection of environmental and residential groups representing the city recently filed an emergency petition with the U.S. Environmental Protection Agency to receive assistance. The petition noted three straight years of tests that exceeded allowable lead levels.  
Johnson said the House Oversight Committee will continue to investigate the crisis going forward.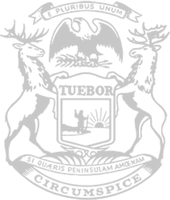 © 2009 - 2023 Michigan House Republicans. All Rights Reserved.
This site is protected by reCAPTCHA and the Google Privacy Policy and Terms of Service apply.