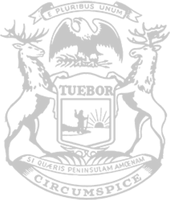 Rep. Johnson: Auditor General investigation into unreported COVID-19 deaths creates additional questions, concerns
House Oversight Committee Chairman Steve Johnson (R-Wayland) today said an update from the Office of the Auditor General on unreported COVID-19 deaths due to COVID-19 creates more questions going forward.
The Auditor General has found approximately 800 additional confirmed and probable COVID-19 deaths overall across the state from Jan. 1, 2020 through July 3, 2021. The Auditor General responded to a request from the Oversight Committee to look into the accuracy of DHHS' data of COVID-19 deaths in long-term care facilities. The Auditor General told Johnson it used death certificate information from the Electronic Death Record System and COVID-19 case and death data from the Michigan Disease Surveillance System (MDSS). The Michigan Department of Health and Human Services counts total COVID-19 deaths on their pandemic website using data from MDSS.
The Auditor General will use the results of their analysis of overall COVID-19 deaths and other State databases to now determine the true number of long-term care facility deaths due to COVID-19. The Oversight Committee has fought for more accurate data as they assess the ramifications of Gov. Whitmer's disastrous policy to place COVID-positive patients into nursing homes amongst the most vulnerable.
"The people of Michigan deserve to know the true cost of Governor Whitmer's disastrous policy of placing COVID-positive patients into nursing homes," Johnson said. "The Oversight Committee is intent on getting accurate data from an unbiased non-partisan source such as the Auditor General. Many people throughout the state have lost loved ones in nursing homes. While they were prohibited from visiting their loved ones, Gov. Whitmer was placing COVID-positive patients in these same facilities that were closed off to the families. We've seen in other states, like New York, where nursing home deaths were vastly underreported. I want to see if that is the case here, and I support the Auditor General's ongoing work to get to the bottom of this."
Johnson said the Auditor General's final report is estimated to be completed by late November or early December.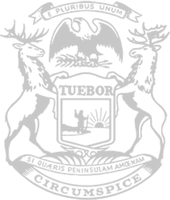 © 2009 - 2022 Michigan House Republicans. All Rights Reserved.
This site is protected by reCAPTCHA and the Google Privacy Policy and Terms of Service apply.