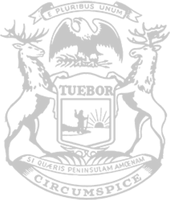 Rep. Johnson Appointed as Chair of Powerful Oversight Committee
Today, State Representative Steve Johnson was appointed as Chair of the influential House Oversight Committee, where he has served as a member his first two terms. Representative Johnson was also appointed to serve on the Higher Education Appropriations Subcommittee as vice chair, the Committee on Judiciary, Tax Policy, and Elections and Ethics.
"I'm honored to have been chosen by Speaker Wentworth for this important role," said Rep. Johnson. "The people of Michigan deserve transparency in their government and for government officials to be held accountable. There has never been more distrust of the government than now. The Oversight Committee has monumental work ahead of itself. From the disastrous Unemployment Insurance Agency scandal, to lack of government transparency, to an administration that refuses to protect whistleblowers, the Oversight Committee is more important now than ever before. As Chair of the Oversight Committee, I will be relentless in our pursuit of government transparency and accountability."
Representative Johnson's Lansing office is open Monday through Friday from 9:00 a.m. to 5:00 p.m. Residents of the 72nd House District can contact Rep. Johnson by calling (517) 373-0840 or emailing [email protected]. Correspondence can also be mailed to P.O. Box 30014, Lansing, MI 48909. Updates, news, and vote explanations can be found at RepJohnson.com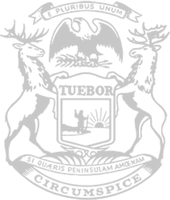 © 2009 - 2021 Michigan House Republicans. All Rights Reserved.
This site is protected by reCAPTCHA and the Google Privacy Policy and Terms of Service apply.