Rep. Johnson: Advancing plans improve communication between administration, Legislature regarding emergency powers
House Oversight Committee Chair Steve Johnson (R-Wayland) today voted to advance a multi-bill package that allows the Legislature to have greater oversight over emergency powers that are used by the executive branch.
Johnson, who has sponsored legislation within the plan, said the measures set reasonable timeframes, ensure transparency, deliver greater accountability and clarify law to develop a more effective model of government during instances where emergency powers are used.

Michigan law provides the governor and state agencies with broad authority to address emergencies – notably during health or safety risks. But as Gov. Gretchen Whitmer and her administration issued wide-ranging orders that impacted lives and livelihoods throughout the state during COVID-19, the Legislature was often left in the dark.
"Countless times, people reached out to their elected representatives and wondered how a particular order would impact their jobs and families. It was a very concerning time for them and because the Legislature did not receive communication from the administration on where or how emergency powers would be used, elected representatives of the people struggled to deliver answers to the people," Johnson said. "That only created distrust in how state government was operating during COVID-19 in a time when trust in government is already low. This plan provides for a better procedure going forward that is accountable to the people and respects the role of each branch of state government."
House Bills 6184-6214 now advance to the full House for consideration.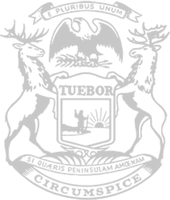 © 2009 - 2023 Michigan House Republicans. All Rights Reserved.
This site is protected by reCAPTCHA and the Google Privacy Policy and Terms of Service apply.