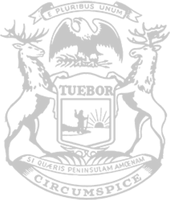 Rep. John Roth condemns governor's hypocrisy as she makes substantial decrease to Pure Michigan funding
Rep. John Roth today expressed support for the Pure Michigan campaign that promotes tourism in Northern Michigan and condemned drastic cuts made to the program by Lansing Democrats.
The Pure Michigan budget will take a $15 million hit next year, despite the state recently passing a record-high budget. This has raised serious concerns among supporters of the vital tourism campaign. Roth said the program will undoubtedly face significant challenges with limited resources, ultimately leading to less effective results for the Northern Michigan tourism industry.
"This is completely hypocritical to the governor's supposed plans to incentivize people to move to Michigan," said Roth, of Interlochen. "Northern Michigan is the pinnacle of what our state has to offer, perfectly showcasing the blending of human recreation and the prestige of our treasured natural resources with a deep appreciation for the environment and its biodiversity. Pure Michigan provides folks throughout the country a taste of what we have to offer. Over the years, it has successfully attracted so many visitors, helping our local businesses and our communities thrive. Slashing Pure Michigan's budget to this extent is a threat to our small businesses, and a slap in the face to hard-working Michiganders across Northern Michigan."
Reports show that for every dollar invested in Pure Michigan, roughly $9 is injected into the state economy.
"Governor Whitmer and her team's mission to eliminate funding for Pure Michigan has dealt a severe blow to the program's ambitions," Roth said. "With initial plans to secure at least $30 million for the next year, the sudden budget cuts have forced Pure Michigan to reevaluate its strategies and make rapid adjustments. As a result, the program's ability to help Michigan compete with other states for cash-strapped tourists, particularly those burdened by the high costs of living, will be hindered.
"Pure Michigan had about $40 million to work with last year, and will now have to make drastic changes due to the $15 million cut. This radical decision is a slap in the face to folks in my community, and those throughout Northern Michigan who rely on the 100 million-plus visitors that come to Michigan per year, spending upwards of $23 billion. This spending directly supports more than 200,000 jobs throughout the state. These numbers are set to drastically decrease with the lack of support from Pure Michigan."
Roth insists that instead of stripping Pure Michigan of its vital funding, the governor should listen to the voices of Northern Michiganders – not just those in her own backyard.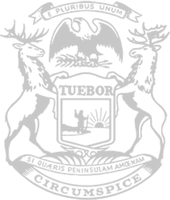 © 2009 - 2023 Michigan House Republicans. All Rights Reserved.
This site is protected by reCAPTCHA and the Google Privacy Policy and Terms of Service apply.