Rep. James DeSana says Whitmer education council 'doomed to fail' Michigan schools
Rep. James DeSana objected today to Gov. Gretchen Whitmer's newly established Michigan Department of Lifelong Education, Advancement, and Potential, or MiLEAP.
MiLEAP is a new state agency that will be led by a director who will also join the governor's cabinet.
"The governor's plan to improve the falling education quality here in Michigan seems to be as follows," DeSana said. "Step one: make the state government as big and powerful as possible. Step two: raise taxes. Step three: direct all that power and money anywhere but back into the classroom. A plan like that is doomed to fail. We don't need more government agencies and more government power to solve this problem. We need policies that attract and retain good teachers. That starts by literally putting our money where our mouth is."
MiLEAP was established by Gov. Whitmer through executive order and was not approved by the state legislature.
Rep. DeSana and his office can be reached at [email protected] or +1 (517) 373-0475.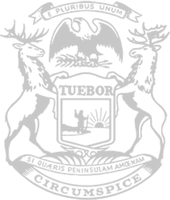 © 2009 - 2023 Michigan House Republicans. All Rights Reserved.
This site is protected by reCAPTCHA and the Google Privacy Policy and Terms of Service apply.