Rep. Jim DeSana speaks on the House floor about House Bills 4006 and 4032, urging his colleagues to vote against repealing the 1931 law offering Michigan's final protection remaining against late-term abortions.
Rep. James DeSana calls out 'Slush Fund Spending' and 'Astounding Waste' in Michigan's record-breaking budget
Rep. James DeSana voted against the state budget when it appeared before the House in Lansing last month. Now, he is drawing attention to several line items of alarmingly unnecessary spending.
"Reading through this budget it is clear why it is the largest in our state's history by far," DeSana said. "It's clear where there are kickbacks – a million-dollar increase to give raises to elevator inspectors, for example, smells strongly of a campaign promise kickback to me. But there are more subtle line items that reek of slush fund accounting."
Specifically, DeSana pointed out a $5 million appropriation to "renovate" a single pool and similar eyebrow raising decisions that total over $1 billion in total for unnecessary public works. This strategy, he believes, sent the Democrat-authored budget's total skyrocketing over $81 billion.
"We're spending dramatically more on vague, untraceable construction plans than we are on veteran's health programs or infrastructure improvements to our roads and bridges," DeSana said. "This is not a policy-first budget. It is a favor-first budget. The waste is astounding. The Democrats clearly have more respect for their friends in the lobby corps than they do for the hardworking taxpayers at home."
Rep. DeSana and his office can be reached at (517) 373-0475 or [email protected]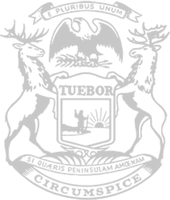 © 2009 - 2023 Michigan House Republicans. All Rights Reserved.
This site is protected by reCAPTCHA and the Google Privacy Policy and Terms of Service apply.