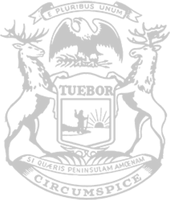 Rep. Inman votes 'yes' on auto no-fault reform
State Rep. Larry Inman today joined House legislators in approving a plan to reform Michigan's auto no-fault system and lower the price of auto insurance for Michigan drivers.
Throughout his time in office, Rep. Inman has been a strong advocate for the Michigan Catastrophic Claims Association (MCCA) and the care that the fund provides to Michiganders who have been victims of catastrophic auto accidents.
The plan approved by the House allows Michigan drivers to choose their own level of personal injury protection (PIP), importantly maintaining the current unlimited coverage as an option, and protects the solvency of the MCCA and the care that it funds.
"I believe this bill is a good start," Inman, of Williamsburg, said after casting a crucial vote in favor of the legislation. "I am pleased that we have a bill that provides PIP choice and an avenue toward premium reductions for drivers throughout the state. I have long been a proponent of a fraud authority that will help reduce waste, fraud, and abuse."
Under the plan, the Department of Insurance and Financial Services (DIFS) would be able to establish which non-driving factors are unable to be used when determining auto insurance rates.
"I have serious concerns about redlining and credit scores and want to ensure insurance companies can use neither to increase insurance rates," Inman said regarding the new DIFS rules.
Inman said he and the Legislature should continue to evaluate the fee schedule and the effects it has on Michigan hospitals.
The sweeping legislation now advances to the Senate for consideration.
###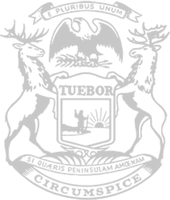 © 2009 - 2022 Michigan House Republicans. All Rights Reserved.
This site is protected by reCAPTCHA and the Google Privacy Policy and Terms of Service apply.