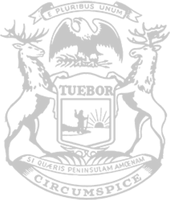 Rep. Huizenga secures budget support for local memorial, community projects
RELEASE
|
September 23, 2021
State Rep. Mark Huizenga, who serves on the House Appropriations Committee, today announced he obtained bipartisan support for a local military memorial and two community initiatives in the state budget.
"The bipartisan budget we crafted in the Legislature supports community efforts right here in Kent County," said Huizenga, of Walker. "State funding will help the Calvin Prison Initiative as it brings the gift of education into Michigan prisons, providing a door of opportunity for reformed citizens. Other resources will aid needy people in our community through the work of Dégagé Ministries. The planned Fallen Heroes Memorial will be a fitting tribute to the men and women who have given their lives for our country since 9/11, and the budget will support this vision in my hometown."
Huizenga successfully advocated for $500,000 to erect a memorial in Walker to soldiers killed in combat since the Sept. 11, 2001, terrorist attacks. Prior to serving in the Legislature, Huizenga helped plan the memorial project during his tenure as mayor of Walker.
Additionally, the spending plan provides $1 million to support the Calvin Prison Initiative (CPI). Administered by Calvin University, CPI offers a college education to inmates in the Michigan Department of Corrections. Within five years, prisoners enrolled in the program can earn a liberal arts bachelor's degree. Citing a study by the RAND Corporation, Huizenga said CPI and other prison education programs provide resources for people to succeed after release, reducing recidivism rates in the process. The funding will be well spent not only because of the direct impact CPI has on Michiganders, but also because the program serves as a model for other potential prison education efforts.
Another $500,000 supports the charitable efforts of Dégagé Ministries, which provides shelter, food and other necessities for people in the community. Huizenga said the grant will help the community organization administer essential programs for disadvantaged Kent County residents.
The three projects are all funded in Senate Bill 82, the annual budget for the upcoming fiscal year that begins Oct. 1. The House of Representatives and Senate gave SB 82 overwhelming bipartisan approval, and it now advances to the governor's desk for her consideration.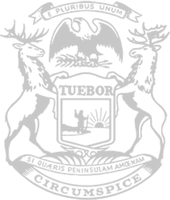 © 2009 - 2021 Michigan House Republicans. All Rights Reserved.
This site is protected by reCAPTCHA and the Google Privacy Policy and Terms of Service apply.