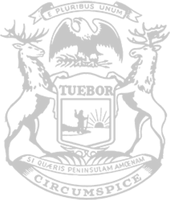 Rep. Huizenga: Responsible budget to provide long-term benefits
RELEASE
|
September 24, 2021
After legislative approval of an annual state budget, state Rep. Mark Huizenga, a member of the House Appropriations Committee, today praised the budget for supporting programs with long-term rewards for current and future generations.
The Legislature this week approved Senate Bill 82 with bipartisan support, providing funding for the fiscal year that begins on Oct. 1.
"With vast resources at our state's disposal, our budget allocates funds to have generational impact," said Huizenga, of Walker. "Investing in the 'rainy day' and unemployment funds, supporting education and child care, and fixing roads and bridges will all bring long-lasting benefits for our state."
Notably, the budget deposits $500 million in the state's "rainy day" fund, which sets aside resources for future use, especially for exigent circumstances.
The plan demonstrates a multi-generational outlook in its support for Michigan children, Huizenga said. Earlier this year, the Legislature and governor approved a record-high school aid budget, which took a groundbreaking step to provide equal per-pupil foundation grants for all Michigan schools. Additionally, the general budget approved this week includes $1.4 billion for child care programs in the state, using COVID-19 relief funds from the federal government. Other resources totaling roughly $15 million will be used to promote adoption and fund services for pregnant mothers.
Huizenga said repairing roads and bridges with the long term in mind is an important goal of infrastructure spending. The budget allocates more than $5 billion to the Michigan Department of Transportation, with much of the funding going directly for roads. The budget passes on $195 million of federal resources for local governments to fix bridges in their communities. Funding for another state department will help improve dam safety.
The budget also invests $150 million into the Unemployment Insurance Trust Fund to help offset reductions to the fund during the pandemic. Huizenga said the investment will keep the fund stable in the short term and begin the long-term process of restoring the fund to pre-pandemic levels.
SB 82 is now under consideration by the governor.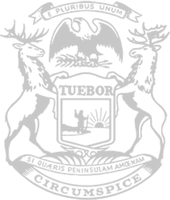 © 2009 - 2021 Michigan House Republicans. All Rights Reserved.
This site is protected by reCAPTCHA and the Google Privacy Policy and Terms of Service apply.