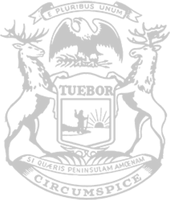 Rep. Huizenga: Governor's misleading claims about vetoed unemployment benefits hurt Michiganders in time of need
Rep. Mark Huizenga said Gov. Whitmer must be accountable to and truthful with Michiganders after her recent veto derailed extended benefits for the state's newly unemployed.
The Unemployment Insurance Agency this week acknowledged that starting this month, Michiganders filing for unemployment benefits because of the pandemic will be eligible for only up to 20 weeks of payments – not the maximum of 26 weeks they would have received under the Legislature's plan.  Last week, when Gov. Whitmer vetoed the Legislature's funding mechanism for the temporary extension, she said her veto would not affect benefits – but that is not the case for those filing after Jan.1.
"As elected officials, we have a sworn duty to the people we represent to act with integrity and honesty at all times," Huizenga said. "I don't know if the governor didn't realize what the ramifications of her veto would be at the time, or if she did it intentionally – but either way, the people of Michigan did not get the truth from her last week. We've got to do better moving forward – particularly as people across our state count on their state government to work in their best interests during the challenges of this pandemic."
Last week, the governor vetoed $220 million that essentially would have paid for extended benefits. The extension of benefits included in Senate Bill 604, which the governor signed, was specifically tied to and contingent upon the $220 million she vetoed from Senate Bill 748.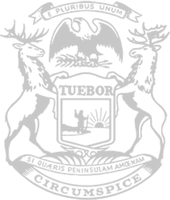 © 2009 - 2021 Michigan House Republicans. All Rights Reserved.
This site is protected by reCAPTCHA and the Google Privacy Policy and Terms of Service apply.