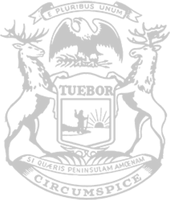 Rep. Huizenga: Governor turns back on small businesses, workers by turning away Legislature's funding plan
RELEASE
|
December 30, 2020
State Rep. Mark Huizenga, of Walker, today criticized Gov.  Gretchen Whitmer's decision to veto $220 million that would have extended unemployment benefits within a COVID-19 relief bill that recently passed the Michigan House and Senate with overwhelming bipartisan support.
Huizenga said the move will hurt families and job providers at a time of critical need.
"The Governor's veto directly undermines a widely supported bipartisan plan that would have helped struggling people pay bills and support their families after they have been out of work through no fault of their own," Huizenga said. "The governor has not listened to small business owners who have been asking her and her administration what they can do to reopen safely and sensibly, and she is now refusing them the resources they need to get by."
The $220 million that was vetoed within Senate Bill 748 worked in conjunction with unemployment benefit extensions from to 20 to 26 weeks within Senate Bill 604 – essentially serving as a funding mechanism for the extensions. The Legislature's proposal worked to hold businesses harmless as many small business owners across Michigan have not been able to generate income. At the same time, businesses have been forced to pay into a state Unemployment Trust Fund that has been steadily depleted since COVID-19 cases began surging in the spring and aggressive executive orders were issued in response.
Newly named Michigan UIA Director Liza Estlund Olson revealed earlier in the month to the Joint Select Committee on the COVID-19 Pandemic that a trust fund that once contained over $4 billion before COVID-19 had dropped to below $1 billion due to a surge in unemployment claims. The funding within the Legislature's proposal worked to keep the stressed trust fund viable as benefit demand continues – without continuing to place unfair burdens on local job providers.
"It's doubly punitive to our local businesses when they are told they are not allowed to generate income due to concerns with COVID-19 and then they are told they have to carry the water for an unemployment fund that is being drained due to the shutdown," Huizenga said. "Main Street is the backbone of our communities in Michigan, and Gov. Whitmer is pushing these hardworking job providers to their financial breaking points. It will have a terrible long-term impact on our state's economy."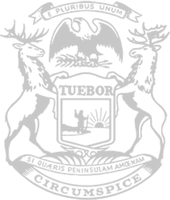 © 2009 - 2021 Michigan House Republicans. All Rights Reserved.
This site is protected by reCAPTCHA and the Google Privacy Policy and Terms of Service apply.