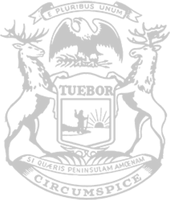 Rep. Huizenga encourages Kent County residents to share their SOS appointment stories
State Rep. Mark Huizenga today announced an opportunity for West Michigan residents to provide feedback about the challenges of the Secretary of State's appointment-only system, which will now remain in place permanently.
People can discuss their experiences with the appointment system by visiting gophouse.org/ReopenSOS to share their story with the House Oversight Committee, which will be holding hearings on the issue.
"The people of West Michigan rely on Secretary of State offices for services like getting a driver's license, transferring a vehicle title or obtaining a handicapped parking permit, but the appointment-only system does not work for everyone," said Huizenga, of Walker. "Allowing a walk-in option will make SOS services more accessible to the people of our state."
In March 2020, the Secretary of State closed branch offices in response to the COVID-19 pandemic, reopening offices in June by appointment only. Residents have been required to reserve a timeslot by calling a toll-free phone line or using the SOS website. Appointments are often fully booked a month or more in advance, and the limited next-day appointments offered require residents to check at specific times of the day. The Department of State announced in April it will be maintaining the appointment-only system on a permanent basis.
Residents who are currently in need of assistance with the appointment system can contact Huizenga's office directly for assistance by calling 517-373-8900 or emailing MarkHu[email protected].
Huizenga represents the 74th House District, which includes the cities of Cedar Springs, Grandville, Rockford and Walker and the townships of Algoma, Alpine, Solon, Sparta and Tyrone.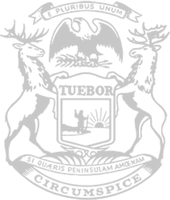 © 2009 - 2021 Michigan House Republicans. All Rights Reserved.
This site is protected by reCAPTCHA and the Google Privacy Policy and Terms of Service apply.