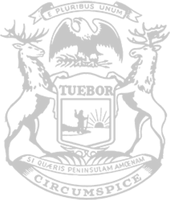 Rep. Huizenga casts crucial vote to support lives and livelihoods during COVID-19
RELEASE
|
December 21, 2020
State Rep. Mark Huizenga, of Walker, today voted in favor of funding to help Michigan distribute COVID-19 vaccine and boost testing while helping those whose livelihoods have been disrupted by the virus and economic shutdowns.
Huizenga's vote helped advance a $465 million overall plan that also temporarily extends unemployment benefits while supporting the restaurant industry, small businesses and the families who depend on them.
"This is Michigan's next phase in its battle against COVID-19," Huizenga said. "We must help distribute the vaccine quickly and effectively once it becomes more widely available. We must also offer relief for small businesses and hardworking people who have been impacted heavily by executive orders and health directives in response to COVID-19. Main Street is struggling through no fault of its own, and we needed to step up for our communities.
"This measure ensures that our state emerges from COVID-19 with a healthy population and a healthy economy."
Highlights of the measure include:
Unemployment benefits and additional help. The measure includes $220 million to temporarily extend unemployment benefits for those who have been forced out of work by the governor's most recent shutdown orders. The measure extends benefits by six weeks through March, meaning laid-off workers are temporarily eligible for up to 26 weeks of benefits. Employers are held harmless for the change. In addition, $45 million would be set aside for an employee assistance fund providing grants of up to $1,650 to replace lost wages for those employed by a business impacted by the current orders.
Restaurant and small business relief. The measure adds to grant programs for small businesses whose operations have been shut down or restricted by the governor's latest orders. Huizenga said the small business survival program – supported by $55 million in this measure alone — could provide a lifeline for many job providers and families on the brink of economic collapse.
Vaccine distribution and support for health care workers. The measure includes more than $50 million to support vaccine distribution efforts, and $22.5 million to boost virus testing efforts – with a special focus on nursing homes. Another $42 million will support temporary staffing needs and wage increases for direct care workers who are the front lines of the COVID-19 fight.
This measure builds on the Legislature's commitment to fight COVID-19 and its repercussions – which includes approving more than $3 billion earlier this year from state budgets, plus allocation of federal unemployment funding to surpass $6 billion overall.
Senate Bill 748 is expected to soon be headed to Gov. Whitmer for her consideration.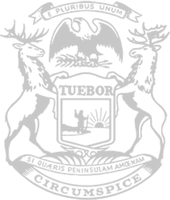 © 2009 - 2021 Michigan House Republicans. All Rights Reserved.
This site is protected by reCAPTCHA and the Google Privacy Policy and Terms of Service apply.