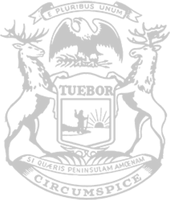 Rep. Huizenga backs plan to support businesses, prevent unnecessary fines
State Rep. Mark Huizenga on Tuesday supported a plan to protect businesses from unnecessary state fines issued during the COVID-19 pandemic.
"Michigan businesses provide good local jobs in Kent County and our entire state," said Huizenga, of Walker. "These businesses work hard to serve their customers safely, but the unpredictability of the governor's orders and rules during the pandemic made it difficult to comply with the requirements. Businesses should not face fines for a first-time mistake, nor should they be penalized under orders ruled unconstitutional by our state Supreme Court."
House Bill 4501 would prohibit the Michigan Occupational Health and Safety Administration (MIOSHA) from assessing a civil penalty on an employer for a first-time violation of an emergency COVID-19 workplace standard if the business takes action to correct the violation.
The bill would also prohibit penalizing an employer for violating a COVID-19 executive order ruled unconstitutional by the Michigan Supreme Court. The administration would be required to reimburse an employer for any penalty already assessed under such an order. The court struck down many of Gov. Gretchen Whitmer's orders in October 2020.
HB 4501 passed with overwhelming bipartisan support and now advances to the Senate for consideration.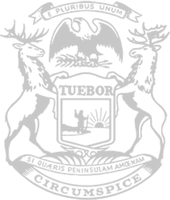 © 2009 - 2021 Michigan House Republicans. All Rights Reserved.
This site is protected by reCAPTCHA and the Google Privacy Policy and Terms of Service apply.