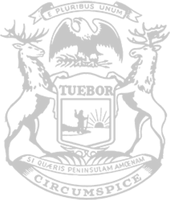 Rep. Huizenga backs plan to expand SOS access, extend expirations for Michigan drivers
State Rep. Mark Huizenga and the Michigan House of Representatives today approved a plan to require a walk-in option at Secretary of State offices and extend the expiration deadlines for state identification and vehicle registrations.
"The Department of State administers some of the most basic, everyday services our state provides, but Secretary Benson's appointment-only bureaucracy has delayed attempts to renew driver's licenses, vehicle registrations and state ID cards," said Huizenga, of Walker. "By restoring a walk-in option and giving people more time to renew, we will help eliminate the backlog, and Michigan residents can obtain the services they need without fear of late fees."
Senate Bills 507-509 would provide a 120-day extension for driver's licenses, personal ID cards and vehicle registrations that are currently scheduled to expire between March 31 and Aug. 1. The plan would also require the Secretary of State to offer walk-in services at each branch office any day the office is open for advance appointments.
In March 2020, Secretary of State Jocelyn Benson closed branch offices due to the COVID-19 pandemic. When offices reopened in several months later, services were only made available by appointment, a system many residents found unnecessarily complicated. In April, the department announced the appointment-only system will remain in place on a permanent basis, but Huizenga has advocated instead for a multi-faceted approach with walk-in access for those who need it.
SBs 507-509 now return to the Senate for consideration.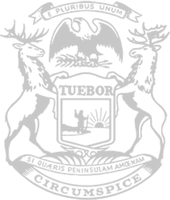 © 2009 - 2021 Michigan House Republicans. All Rights Reserved.
This site is protected by reCAPTCHA and the Google Privacy Policy and Terms of Service apply.