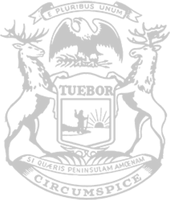 Rep. Huizenga backs inquiry into unemployment agency missteps
Following news that Michigan's Unemployment Insurance Agency (UIA) waited nearly six months to inform people they may have received benefits in error, state Rep. Mark Huizenga today called on agency leaders to explain the misguided delay.
"The UIA must explain this egregious failure from start to finish," said Huizenga, of Walker. "Hundreds of thousands of hard-working Michigan residents who sought temporary support may have received benefits erroneously because the UIA made a mistake. The agency's misguided decision to wait months before telling affected recipients only makes the need for accountability more urgent."
The House Oversight Committee recently obtained details of a federal review indicating the UIA was informed of an issue almost six months before notifying nearly 700,000 recipients of federal Pandemic Unemployment Assistance (PUA) that they may not have qualified for the benefits they received. The federal Department of Labor informed the UIA as early as Jan. 6 that the state's PUA application allowed claimants to select multiple reasons for applying that were not valid options under the federal program.
The agency did not contact recipients who were approved for invalid reasons until this summer. The individuals were then instructed to resubmit paperwork to assess whether they in fact qualified for PUA. Although the administration has since indicated that repayment will be waived, affected claimants were at first concerned they might have to return any benefits for which they did not qualify.
The House Oversight Committee has asked UIA Director Liza Estlund Olson to testify about the agency's decision-making. Huizenga expressed support for this request.
"The people of Michigan have serious questions about the UIA's missteps," Huizenga said. "I strongly support the Oversight Committee's demand for answers from those responsible."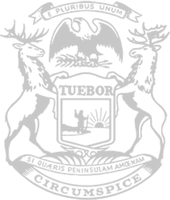 © 2009 - 2022 Michigan House Republicans. All Rights Reserved.
This site is protected by reCAPTCHA and the Google Privacy Policy and Terms of Service apply.