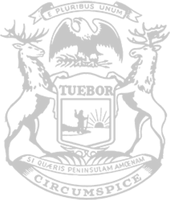 Rep. Huizenga backs House spending plan to support schools, boost economy
Rep. Mark Huizenga this week announced his support of a comprehensive state budget approved by the House of Representatives.
"Our budget prioritizes the people that make our state the great place it is," said Huizenga, of Walker. "My colleagues and I are investing in education, fixing the roads, and putting every taxpayer dollar to work for the residents of West Michigan and our entire state."
The House approved portions of the budget on Tuesday, Wednesday and Thursday. The plan includes supplemental spending for the current fiscal year, which ends in September, as well as a budget for the next fiscal year.
For Michigan schools, the approved plan includes $4.82 billion in immediate federal funding, and $16.3 billion for the fiscal year 2021-2022 annual budget. The budget would increase the minimum annual per-pupil foundation grant by $100, for a total of $8,211 per pupil. The maximum grant would increase by $50 to a total of $8,579 per pupil.
The House plan further provides for other major priorities, such as $7 billion for roads and transportation and $1.36 billion for annual local government revenue sharing, among others.
Included in the plan are two budget bills sponsored by Huizenga, who chairs the House Appropriations Subcommittee on Higher Education and Community Colleges. House Bills 4400-01 would reform spending on state universities and community colleges for the next fiscal year, using the number of students attending an institution to determine how some of the funds are distributed.
Huizenga's legislation also included a stipulation that state universities and community colleges cannot require a COVID-19 vaccination for a student to enroll or attend classes.
"My plan for funding higher education institutions is just one example of how the House budget puts people first," Huizenga said. "Our subcommittee assembled a student-focused spending plan, supporting universities and colleges based on how many students they instruct and preventing discriminatory mandates."
The approved House budget now advances to the Senate for consideration.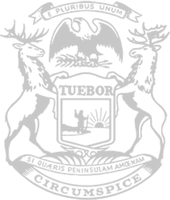 © 2009 - 2021 Michigan House Republicans. All Rights Reserved.
This site is protected by reCAPTCHA and the Google Privacy Policy and Terms of Service apply.