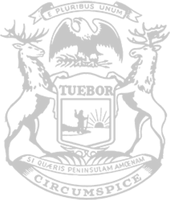 Rep. Howell's Bill to Improve Public Input on State-Owned Lands Signed by Governor
Howell's new law guarantees additional public notice to citizens, giving people a greater voice regarding DNR land transactions
 Rep. Gary Howell's bill that guarantees increased opportunity for public input before the state Department of Natural Resources (DNR) makes decisions to approve or deny exchanges or purchases of state surplus lands has been signed by the Governor.
"The citizens of this state deserve ample time for public notice and to provide informed input on proposed sales or exchanges of state land," Howell (R-North Branch) said.  "This new law mandates that our citizens will be afforded at least 30 days' notice and the opportunity to weigh-in prior to the DNR taking action. There must be adequate consideration of public opinion. This new law guarantees the people a greater voice in the entire process."
"The DNR owns 4.6 million acres of public land in Michigan. As an avid outdoorsman, I know that the availability of public land leads to greater hunting, fishing, and outdoor recreation opportunities," Howell said. "We need to leave this legacy for our children and grandchildren."
Howell's latest initiative, Public Act 2 of 2022, places more power in the hands of citizens by amending the General Real Estate Powers of the Natural Resources and Environmental Protection Act. Howell is also the author of the 2018 law which mandated a state-wide DNR land use plan with guaranteed public input.
"The great bulk of the property owned by the DNR is in the northern part of the state." Howell said. "We need to seek additional public land in southern Michigan. I want to make sure that as more land is procured, residents of Lapeer County and the rest of our state have significant opportunity for input on land transactions."
"As a strong proponent of local control, I have also ensured that local jurisdictions in counties with high ratios of public land (primarily the Upper Peninsula and the northern lower peninsula) will retain the ability to veto transactions," Howell said. "This will also provide more oversight over DNR actions. This common-sense legislation, guaranteeing greater public notice and input on land decisions by the DNR, is a win for all Michiganders."
####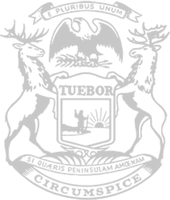 © 2009 - 2023 Michigan House Republicans. All Rights Reserved.
This site is protected by reCAPTCHA and the Google Privacy Policy and Terms of Service apply.