Representative Howell addressing the House of Representatives
Rep. Howell successfully kills gravel mining bills during lame duck; secures major victory for local control
North Branch legislator fought to the very end of his term and won in defeating a Senate plan that would have taken away citizen control and given it to unaccountable state bureaucracy
State Rep. Gary Howell won a major victory in his ongoing fight against a Senate plan that would have stripped away local control over mining activities and given mining corporations full authority to establish gravel mines anywhere in Michigan – regardless of the health and safety concerns of local residents.
Senate Bills 429, 430 and 431, sponsored by Senator Jim Ananich (D-Flint) and introduced in May 2021, would have essentially given the Michigan Department of Energy, Great Lakes and Environment (EGLE) full jurisdiction over gravel mining locations, as opposed to local units of government. Specifically, the bills would have prohibited a township or county from regulating aggregate mining and would have prevented any input from local citizens in decisions on approving local operations or site reclamation. The bills would have placed sole authority with the state bureaucracy at EGLE – prohibiting local review or consideration of mining applications.
"Mining operations are a local issue that impact a community, its residents, businesses and property owners," said Howell (R-North Branch), chair of the House Committee on Natural Resources. "These Senate bills would have removed local authority from the gravel mining equation and handed it over to the state for an industry operation that can have extensive negative impacts at the local level. Citizens deserve to have their voice heard on issues impacting their community, and their quality of life. These bills would take away local citizen input on nearby mining operations and allow gravel companies free reign to dig anywhere they pleased without proper environmental safeguards. If passed, this legislation would have had serious adverse consequences for all Michiganders."
Prior to becoming a state legislator, Howell served as a township attorney for 40 years. Among his clients was Metamora Township, which had several lawsuits filed against it over the years by mining corporations seeking to mine near a dangerously polluted site. The first litigation was a federal lawsuit, which Howell won for the township in 1990. The courts have since consistently agreed with the township's position that mining at that location would cause unacceptable damage to the community.
"After losing in the courts, these same corporations tried to buy their way in by amending state law. These high priced lobbyists were employed to take away citizen rights," Howell said. "This has been an ongoing struggle since 1985, beginning with federal court litigation. With a Superfund site so close to the mining operation in Metamora, passage of these bills would certainly have endangered both people and the environment. These Senate bills would have stripped away every Michigan township's control over mining activities in their communities. Citizens would have been left out in the cold."
"This issue goes far beyond Metamora," Howell said. "Regardless of where people live, they deserve to have a voice in local matters. This legislation would have taken away any semblance of having a voice at the local level. Citizen rights would have been gone forever."
As soon as the ill-fated legislation was introduced, Howell kept watch and immediately went to work by conducting vital meetings with key colleagues in the House, including the Speaker of the House and the Committee Chairman of Local Government, where he deduced that the bills would be referred if they were approved by the Senate.
"It was my sense from the beginning that we lacked the firepower in the Senate to stop the bills in that chamber. In fact, the Senate approved the bills in June of 2021. I knew that immediately setting up the meetings with all the key players in the House would be vital to preventing the gravel industry lobbyists from getting their way," Howell said.
"I am particularly grateful to the local citizenry of Metamora for their constant input and support in this battle," Howell said. "Victor Dzenowagis of the White Horse Inn has been a great leader in this successful fight. The dedicated citizens of Metamora care deeply about the American ideal of local control of government. They repeatedly showed up in Lansing at a moment's notice to join in the fight. They were strong allies in this battle, and they were sorely needed. Together, we won another victory. However, our local legislators must remain vigilant and be prepared to continue the battle."
"For three consecutive terms, the aggregates have taken a run at this issue. They are not going to lay down quietly," Howell said. "A new term is beginning next month, and the mantle of responsibility is now on our local legislators in Lansing to continue the fight. I am leaving office on December 31st, but I will continue to stand with our citizens."
###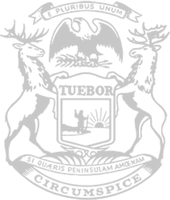 © 2009 - 2023 Michigan House Republicans. All Rights Reserved.
This site is protected by reCAPTCHA and the Google Privacy Policy and Terms of Service apply.